Reese Witherspoon made a guest appearance on 'The Tonight Show Starring Jimmy Fallon' on Wednesday (October 5), where she talked about Jon Hamm joining 'The Morning Show,' her production company, Hello Sunshine, producing an upcoming Dolly Parton movie and the inspiration behind her children's book Busy Betty.
We love a classic Reese Witherspoon moment, and nothing is more classic than a fitted black dress.
The actress wore an Alexander McQueen ribbed off the shoulder ruffle hem sweater dress styled with black Louboutins.
While I do wish she had opted for the orange version, (we are headed into pumpkin season after all), I'm not mad at the familiar feels I'm getting from the black version.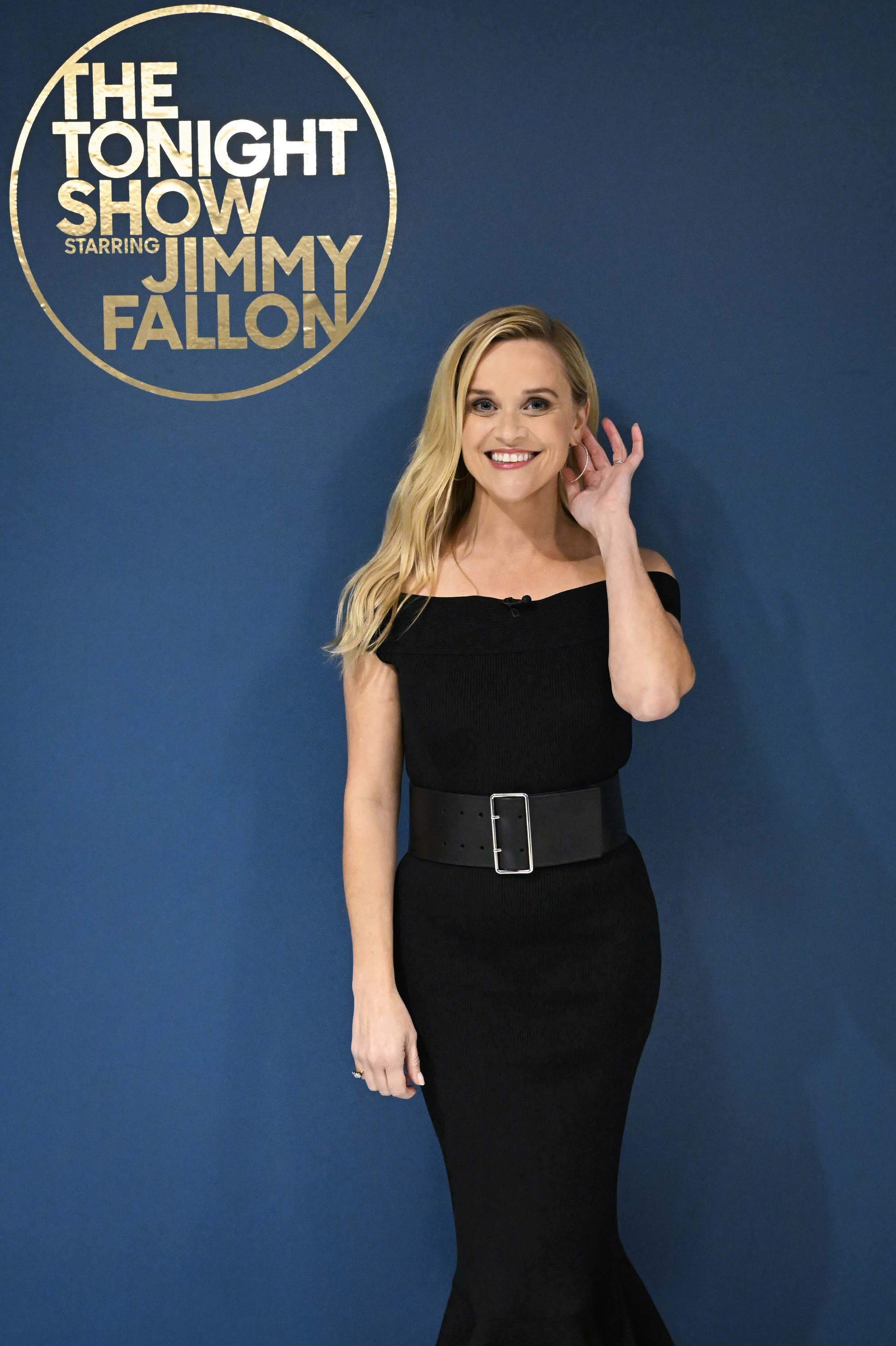 However, I keep going back and forth on the belt.
The chunky accessory does make it feel very McQueen, but I also feel that with the fitted nature of the dress, perhaps it wasn't needed.
Thoughts?
Credit: Todd Owyoung/NBC via Getty Images
We earn a commission when you follow the link to make a purchase.