Catherine, Duchess of Cambridge and Prince William, Duke of Cambridge attended a reception hosted by the Governor General of Belize in celebration of Her Majesty The Queen's Platinum Jubilee on Monday (March 21) in Cahal Pech, Belize.
The Duchess wore the 'Light Sleeper' bright pink floor-length dress from The Vampire's Wife, which she styled with Jimmy Choo 'Mimi' sandals, a black and white embroidered Mayan clutch, and sparkling circular drop earrings by O'nitaa.
I adore seeing her in such a relaxed (fit wise) dress. 
I totally understand that her position requires her to wear tailored, strict styles, but this is so very refreshing.
This also feels like a rare glam moment. The last one of course the James Bond premiere.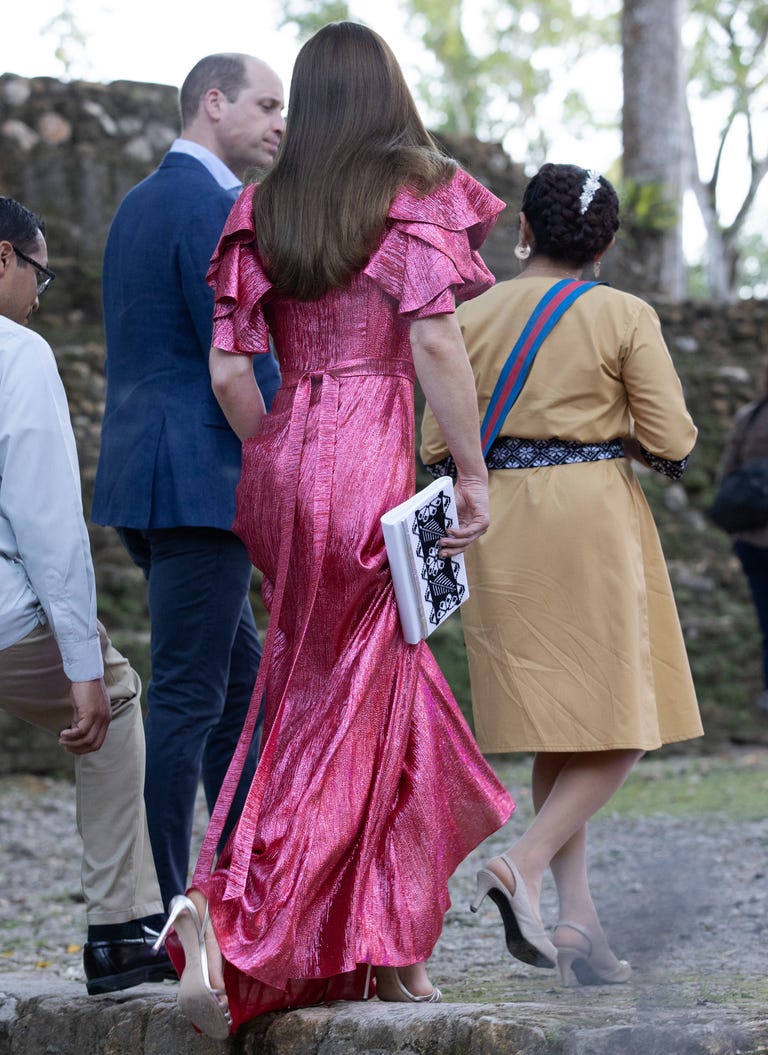 I'm not a fan of the Mayan black and white clutch but considering the couple had visited the ancient Mayan ruins at an archaeological site deep in the Chiquibul Forest earlier in the day where they learned about the history, I'm not surprised at its inclusion here.
This isn't the first time the Duchess has worn a TVW​ dress​, as she wore one of their dresses back in March 2020 during a visit to Dublin. 
Credit: Getty