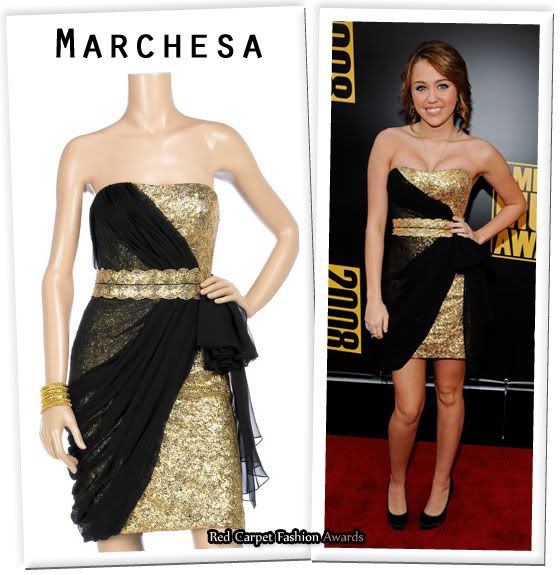 When the Marchesa silk-blend embellished gown Halle Berry wore to the Oscars was uploaded onto Net-A-Porter site on Monday, it sold out so quickly, I didn't have time to do a post on it.
Today they have uploaded Miley Cyrus' Marchesa embroidered silk dress, which she wore to the 2008 American Music Awards.
The black and gold silk embroidered strapless dress with draped chiffon overlay, is a statement piece. A statement of style, fashion savvy and elegance.
Let the dress and the silhouette speak for itself, by choosing sleek accessories like a pair of black pumps or peep-toes, or gold strappy sandals, with a small clutch.
Buy it now from Net-A-Porter's international site for £3,440/€4,221.56.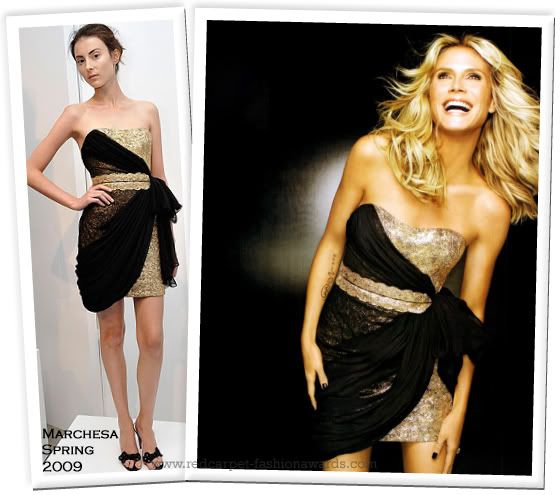 You may also remember that Heidi Klum wore this same dress for her InStyle December 2008 editorial.