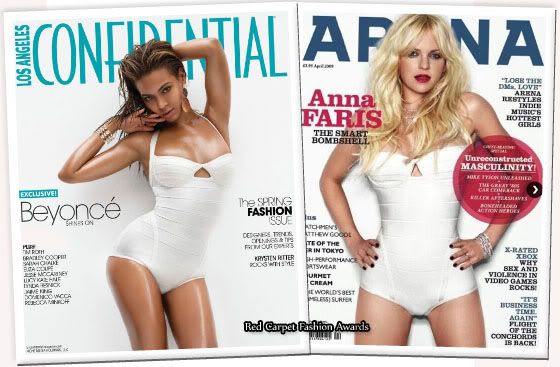 It's been a while since we had a cover wars Who Wore It Better?

Beyonce Knowles shows off her famous curves, whilst all oiled up on the March 2009 cover of Los Angeles Confidential wearing a white hot Herve Leger by Max Azria swimsuit.

Anna Faris takes B on, wearing the same swimsuit on the cover of Arena UK magazine's final April 2009 issue.

The magazine has suspended publication after 22 years, with the final edition going on sale next week.

For me there's no contest. B wins by a very long mile. Her body is OUTSTANDING in this bikini, even though a bandage swimsuit doesn't appeal to me.