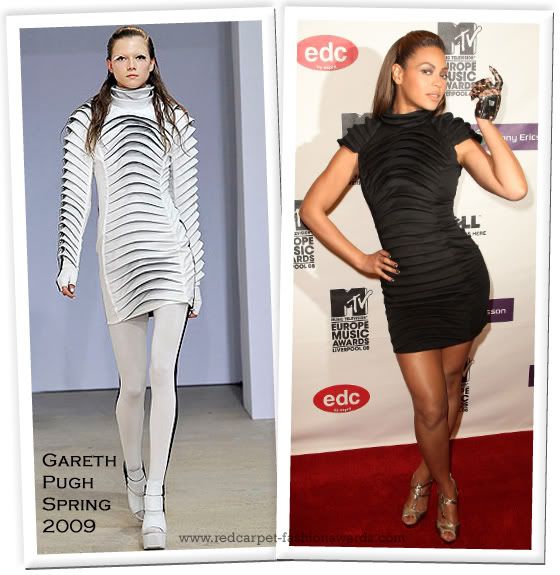 I had to do a double take when I saw Beyonce Knowles arrive at the 2

008 MTV Europe Music Awards

in Liverpool tonight.

Beyonce Knowles floored me with pure shock that she was wore such an edgy British designer.

The R&B singer arrived on the red carpet wearing a modified Gareth Pugh Spring 2009 black dress, with gold Giuseppe Zanotti heels and gold metal glove.

I had to rub my eyes to make sure I was not seeing things. I mean who would have thought bland Beyonce could pull this off, and with a personality. Look at her posing.

Sasha fierce, thats for sure.

Regular readers will remember that Roisin Murphy wore a similar dress by the same designer right off the runway.
Source