Wowaz.
Heather Graham is smokin' hot wearing a red corseted Dolce & Gabbana dress. I'm sure the traffic behind her was at a standstill as jaws hit the dashboard.
The actress wore her sexy dress with the same Jimmy Choo Flynn strappy sandals she wore to other event recently, plus a gold metallic purse.
I would have preferred a clutch, but when she looks this hot, who's looking at the purse?
I really love the colour combination of Kate Walsh's Stella McCartney Pre-Fall red wool skirt and purple silk sleeveless top. The colours really pop, and she wears her ensemble with a great stance, than the model.
This is what I love to see on the red carpet, someone who's not afraid of colour.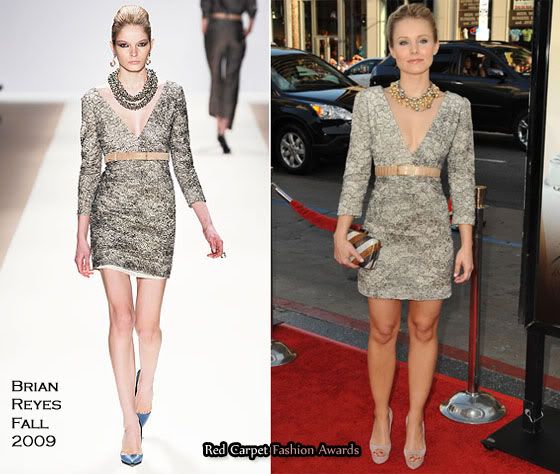 Kristen Bell looked stunning in a Brian Reyes Fall 2009 belted dress, with a delicate lace overlay.
I always think of Kristen as a tween, but when I see her standing so elegantly in her stunning dress, I'm reminded that she is a gorgeous confident young woman.
As much as I adored her in this dress, her Brian Atwood pumps, Bally striped box clutch and a House of Lavande statement necklace, really perfect the look.
Yes I'm gushing.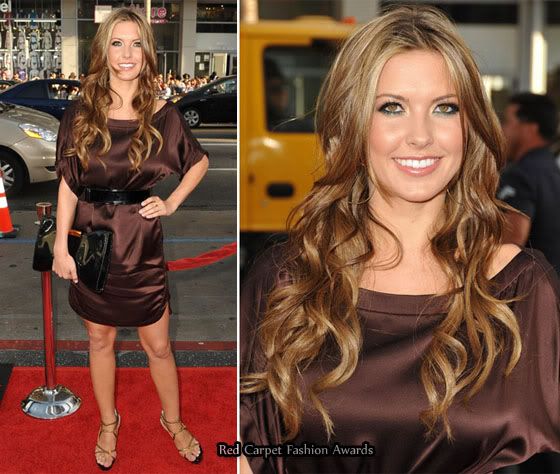 It's back.
The Alexander McQueen 'Squeeze It' clutch which Audrina Patridge is so very fond of, is back on the red carpet after missing one event.
The star carried her clutch, whilst wearing a sexy chocolate brown silk Diane von Furstenberg dress, with an Alexander McQueen black patent belt, and YSL Lola heels.
I think Audrina is the only reality TV star to have not worn Trib Two's.
With her strappy Prada heels, Ashley Olsen wore a black slip dress from her favourite brand Calvin Klein.
As plain as the dress is, it allows her natural gorgeousness to shine through.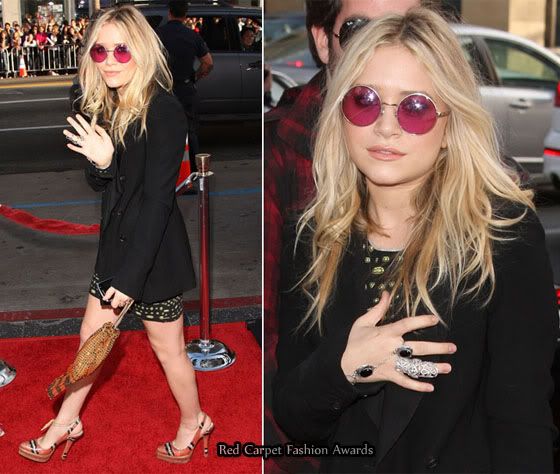 Mary-Kate Olsen channels her inner John Lennon, with rose tinted glasses, to evoke a 60s style moment.
I would've liked to have seen more of her printed mini dress, but its lost under her black oversized blazer.
She also wears Prada heels, and carries a very interesting fringed bag.
Eva Mendes' printed maxi dress, feels better suited to a day shopping with her girls at The Grove, but it is gorgeous.
[nggallery id=62]