The stunning Cate Blanchett has been gone from the red carpet for a while, but she has never been forgotten.
Which is why with nothing to promote, she still graces the cover of the Australian InStyle June 2009 edition, which was shot by David Gubert.
On the cover Cate glows in a black embellished Louis Vuitton dress, but it's the black Armani Privé look below that has me yearning for Cate's swift return to the red carpet.
In the interview Cate shares that she's enjoying plenty of family time these days, as she and her husband Andrew Upton have moved back to their native Australia from London with their three boys Ignatius, 1, Roman, 5, and Dashiell, 7, in order to take on joint directorship of the Sydney Theatre Company.
Here are some extracts from her interview with Juliet Rieden:
On dressing for the red carpet: "I love dressing up for the red carpet. It's got to be fun, otherwise you're just wasting your time. It's not everyday you get to wear couture, so I do relish the chance to dress up."
On her role as a mother: "They develop differently. You work as hard as you can to not only foster, but protect your children. You want to encourage and help them develop, but most importantly not to screw them up. And then there's a large part of them – even from when they feed as newborns and the way they sleep as newborns, the way they're born – that are latent, early manifestations of their personality. If you release those then they gradually become more and more defined."
On how Australian women differ from other nations: "I'm not one to generalise, but I think Australians are deeply curious, probably driven by necessity and our geographical position in the world. We're quite outward-looking, and I think we are very optimistic – not a dour nation.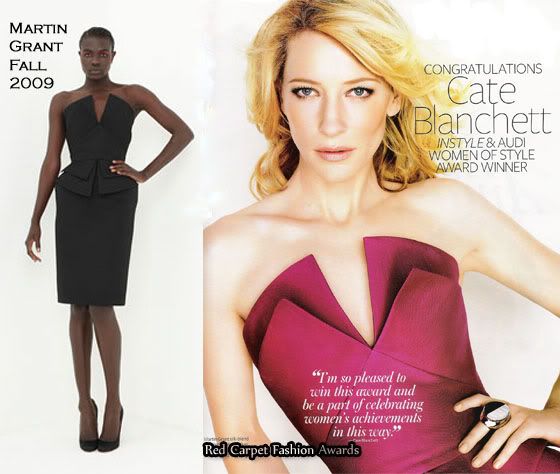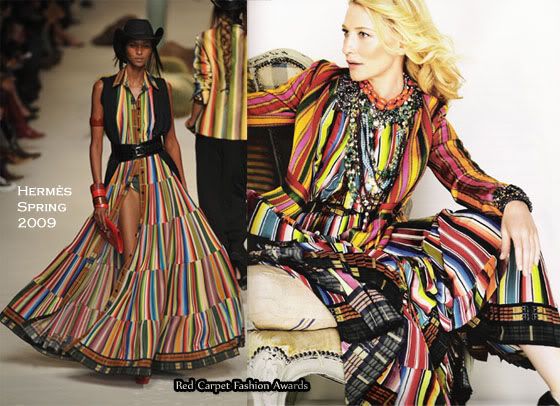 Big thanks to everyone who sent me this editorial. I didn't realise I talk about her so much. 🙂
Source & Source