All hail the return of Halle Berry's pixie crop.
I don't think anyone works this crop better than Halle. She totally owns this hair style. It makes her look younger, and sexier – if that were even possible.
The actress wore a black deep plunging, draped Riller & Fount halter dress, with her Camilla Skovgaard ankle boot sandals.
On anyone else, this type of dress may have been overtly sexy, or trashy, but on Halle, she just looks damn hot.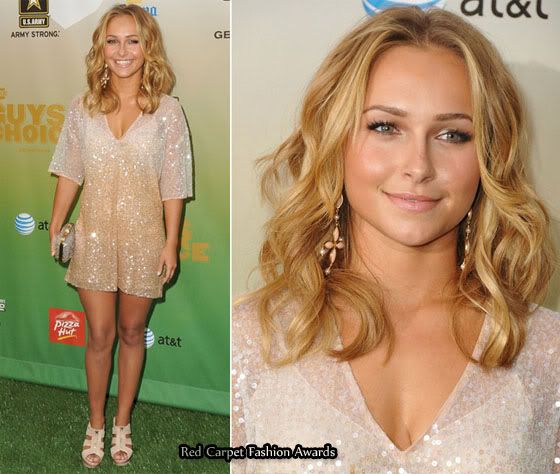 Hayden Panettiere should've worn this Stella McCartney sequined dress, to the MTV Movie Awards.  It fills me with the joys of summer.
I love how her dress subtly graduates in tone, and darkens to nude toward the bottom.  This sequin look featured on many pieces of Stella's Spring 2009 collection.
I love her wavy hair, the nude lips, and the nude stone earrings.
Her neutral look is completed with a Jimmy Choo clutch, and Christian Louboutin sandals.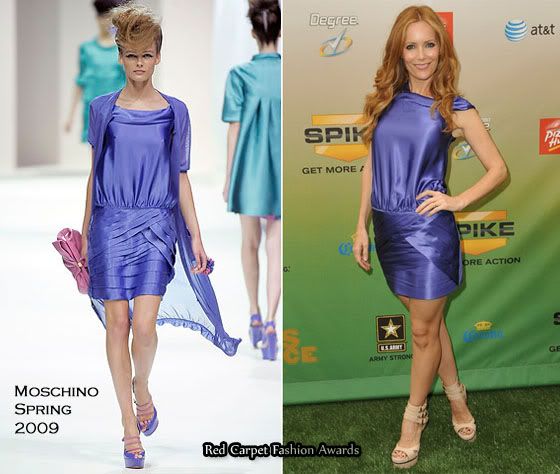 Leslie Mann smolders in a sleeveless periwinkle Moschino Spring 2009 satin dress with tiered skirt, which she wears with nude Gucci heels.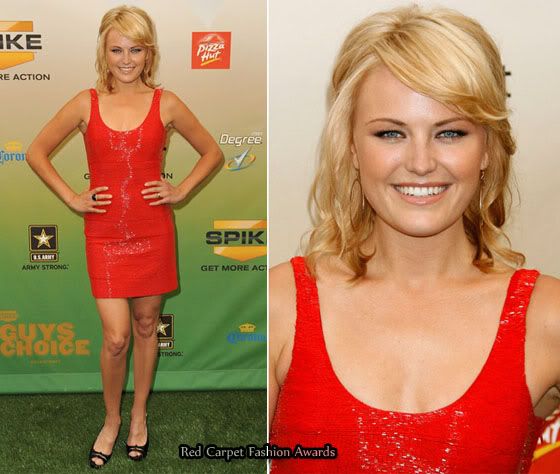 Malin Ackerman opted for a racy red beaded Jasmine di Milo number, which was bound to have sent a few male hearts a flutter.
This look is just OK for me,  I may have like it more if the shoes hadn't been so plain.
Mila Kunis' LBD is really captivating, with its tiered sculptured detail of the skirt.
A sexier strappy sandal, would have worked better for me, but overall I like this look, even though I wish she has worn something more fruity and summery like Hayden.