Top 10 Dresses
Abbie Cornish might be the surprise inclusion here, but the more I saw her Toni Maticevski gown, the more I loved it.
My mind changes all the time as to who was my overall Best Dressed, which is why I picked a top 10.
Who was your favourite?
2009 Cannes Film Festival Most Worn Designer – Roberto Cavalli
On my count Roberto Cavalli dressed 18 of the most beautiful women at Cannes Film Festival.
Dolce & Gabbana followed, which is not surprising considering their party at Cannes, and third was Christian Dior.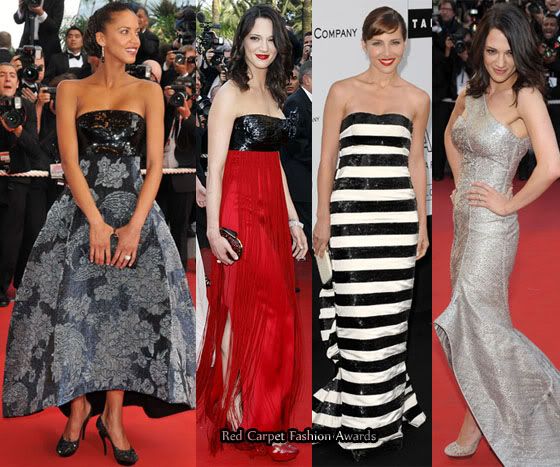 Couturier of 2009 Cannes Film Festival – Armani Prive
Armani Privé was the most worn of the couture designers at Cannes.  Their dresses were mostly worn by the judges.
My count made it 10, followed by Chanel and Versace.
Cannes Couture Queen & Best Dressed Judge – Isabelle Huppert
Head judge, and two-time Palme d'Or winner herself Isabelle Huppert wore more Couture than any other woman to walk the red carpet.
She oozed sophistication, and wasn't afraid to risks, all great qualities Cate Blanchett possesses.