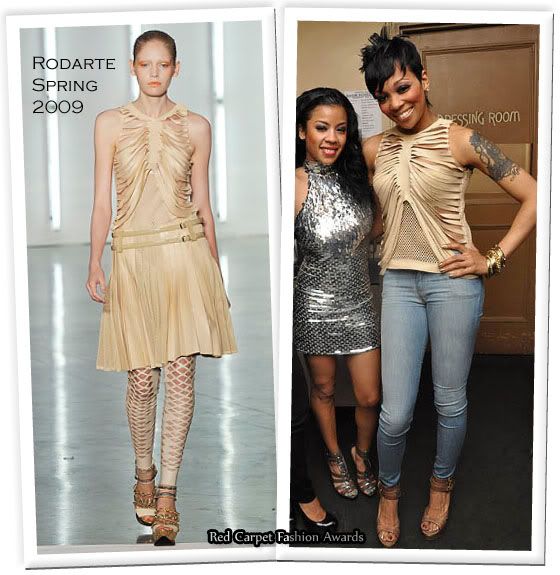 Keyshia Cole is currently on tour to promote her latest album 'A Different Me'.
Last week Ciara and Monica joined her backstage in Atlanta. Monica was there to perform her latest single 'Trust' with Keyshia.
Showing Rihanna that she's not the only R&B diva to wear Rodarte, Monica wore a nude sliced leather sleeveless Rodarte Spring 2009 top, with a mesh panel, plus a pair of jeans, and Gucci Iman ankle strap sandals.
It's interesting to see the shift in some R&B diva's style, since Rihanna started wearing designers like Balmain and Rodarte.
[nggallery id=39]