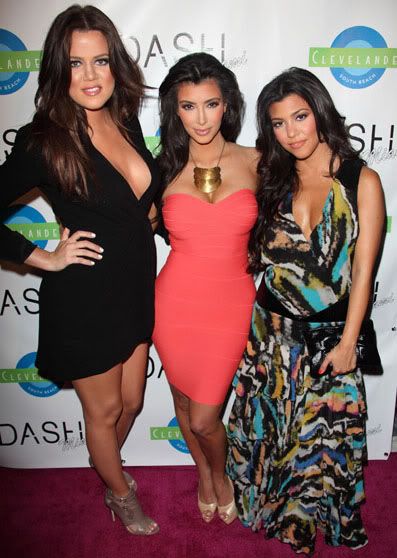 I though Kim Kardashian had kicked her

Herve Leger

habit, but she just couldn't keep away from the bandages dresses for long.

I'll give her credit, because it's been a year since we last saw her wore Herve Leger, and this was her own private event.

This week saw the grand opening of Dash Miami, where the sisters put on their finest at the Clevelander Hotel, to celebrate the store opening.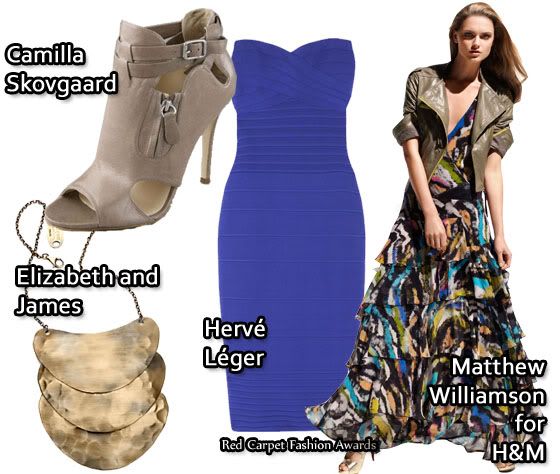 You can keep up with the Kardashian's, by shopping their closets.
Khloe wore a black plunging dress, with taupe Camilla Skovgaard Zaha open toe booties.
Kim wore a coral Herve Leger Strapless bandeau dress, with an Elizabeth & James triple metal plate necklace, with champagne Louboutin's.
Kourtney wore the much lusted after Matthew Williamson for H&M maxi print dress, which instantly sold out, with a black clutch.