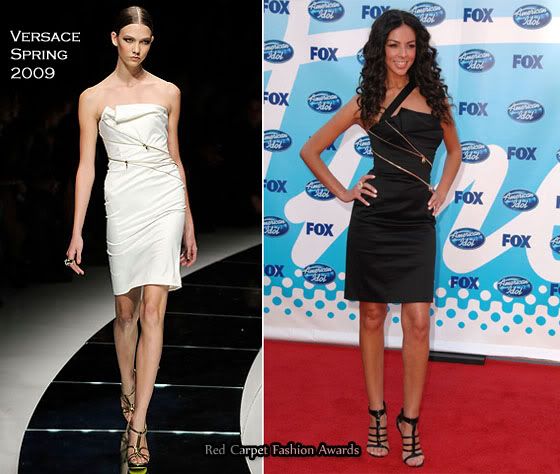 Terri Seymour showed off her enviable figure wearing a black Versace Spring 2009 mini dress, with an asymmetrical strap.
I much prefer the strapless runway version.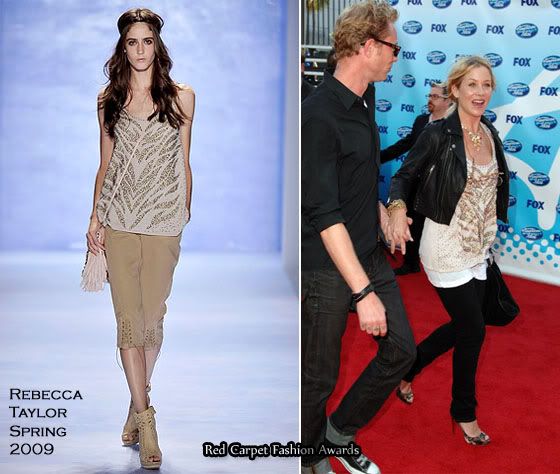 Christina Applegate was so desperate to get inside and see who the winner was, we only briefly got to see her Rebecca Taylor Spring 2009 gold embellished tank.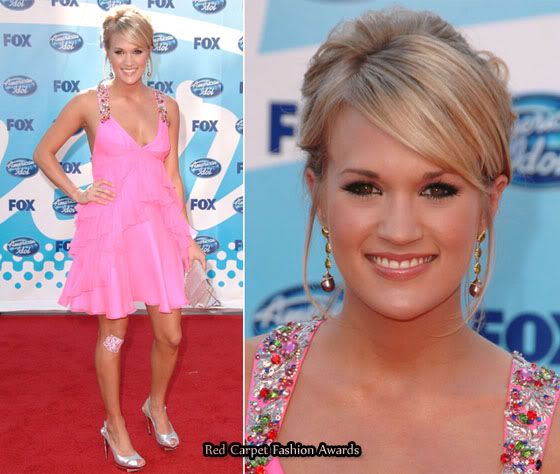 Carrie Underwood matches a pink plaster to her flirty neon Jenny Packham Pre-Fall 2009 dress.
I love the fruity embellished shoulder straps.
Paula Abdul looked outstanding for the first time in a long time wearing a body-hugging gold strapless number, by Danish designer Rikke Gudnitz.
This has to be one her best looks ever. The gown very much reminds me of the Thierry Mugler dress which Beyonce wore recently.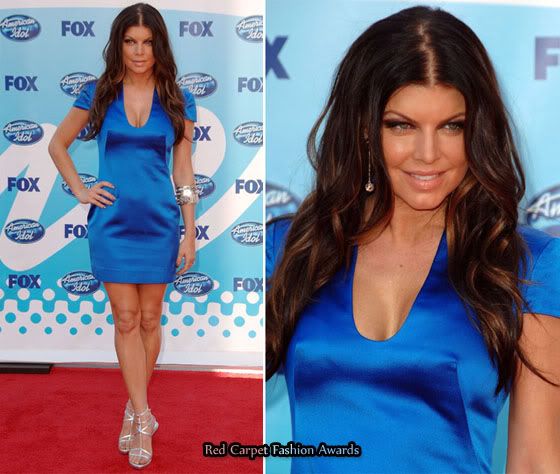 Fergie is electric in her electric blue Alexander McQueen silk satin shift dress, with strappy Stuart Weitzman silver sandals, and silver bangles.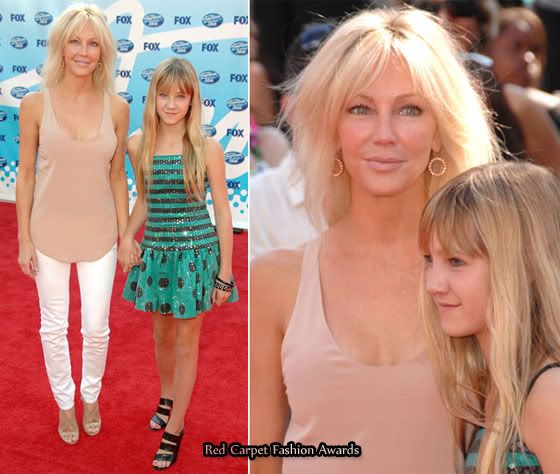 Heather Locklear arrived looking super casual wearing white jeans and a nude top, whilst her daughter got all dressed up, looking super cute in a striped and polka dotted Betsey Johnson Spring 2008 mini dress, with sequins all over.
Kara DioGuardi arrived wearing a gorgeous dramatic black strapless gown. Hopefully to mourn the end of her stint on American Idol.
She drives me mental, plus she slows the show down.