54th Annual Village Voice Obie Awards, New York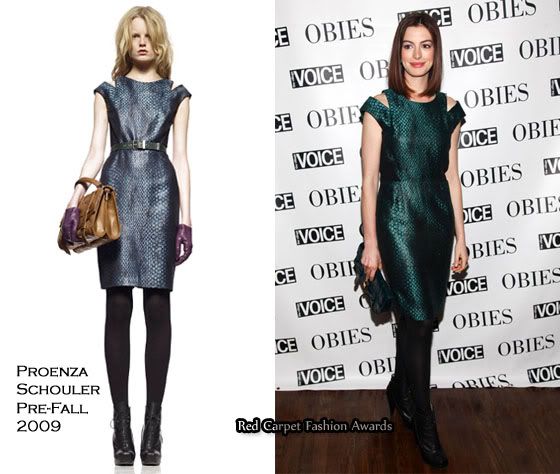 For some reason Anne Hathaway wearing this Proenza Schouler Pre-Fall 2009 dress with cut-out shoulders, fails to hit the spot for me.
I think I've been spoilt by all the wonderful gowns at Cannes Film Festival to really appreciate it.
Cosmopolitan Best Fragrance Of The Year Award, Madrid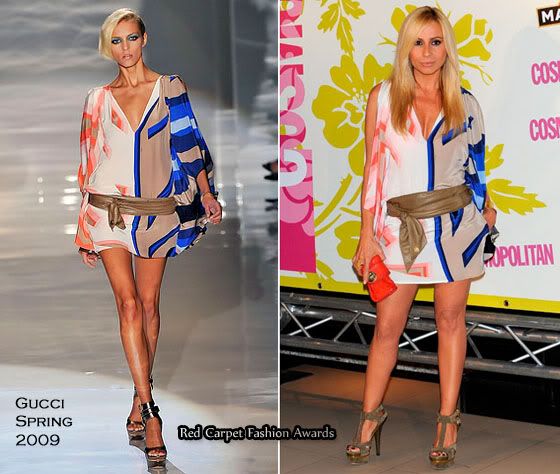 Singer Marta Sanchez showed off her legs, wearing a Gucci Sprint 2009 printed silk flute mini dress, with a khaki leather sash and suede Gucci Iman t-strap sandals.
VIP Room/Palm Beach, Cannes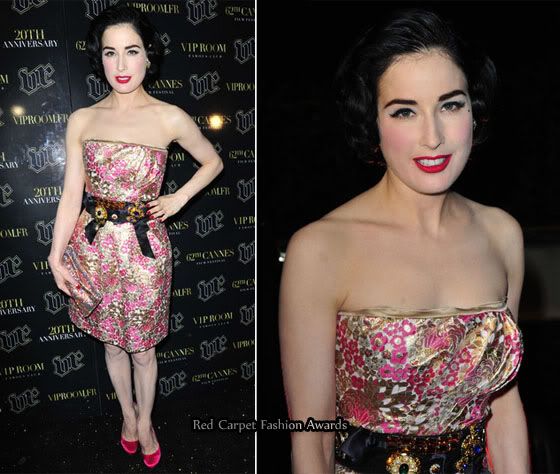 Dita von Teese opted for a strapless Dolce & Gabbana barqoue dress with a beige, gold and rose floral fabric.
Her fuchsia pink heels were the perfect finishing touch, but that jeweled navy belt feels a bit heavy.
2009 FOX UpFront – After Party, New York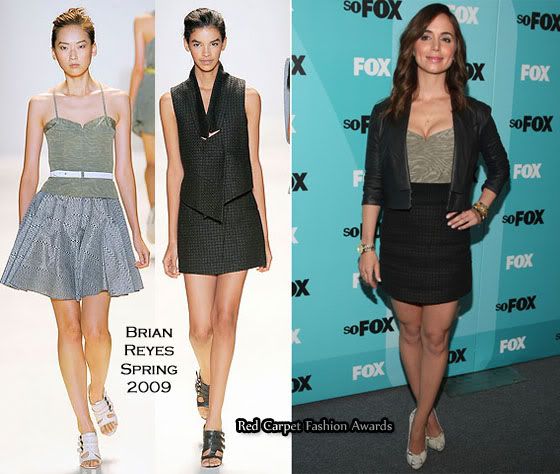 Eliza Dushku shows off her edgier side wearing a moss coloured Brian Reyes top, with a black diagonal skirt by the same designer.
A black cropped leather jacket, and snake-print heels complete the look.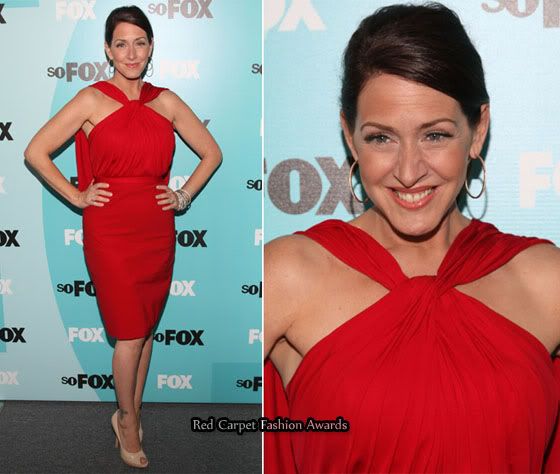 Joely Fisher wore a red Gustavo Cadile chiffon gown, which was elegantly stylish for this occasion.
A Concert For Charity Featuring Band From TV, Miami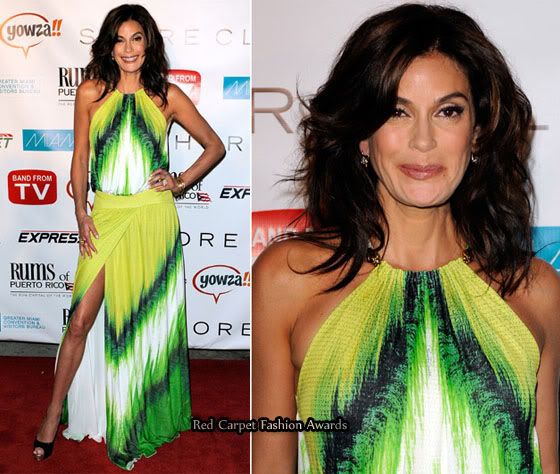 Teri Hatcher showed off her wild side, with a daring multi-coloured printed Roberto Cavalli maxi dress.
H&M and Designers Against AIDS (DAA) for the Fashion Against AIDS party, Paris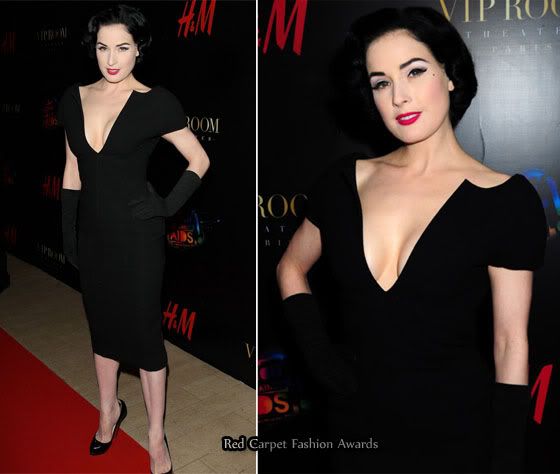 Dita von Teese wore a corseted LBD, which very much reminds me of Victoria Beckham's Bidart tailored dress, which was an instant hit when it went on sale at Net-A-Porter.com.