I can guarantee at least 80% of you did exactly what I did, when I saw this picture of Rihanna – roll your eyes.
I'm mean really, after her Costume Institute Gala disaster you would think she would ease up on her ear piercing screams of "I AM FASHION", but nooooooo.
Yesterday the singer left her hotel in New York, wearing a head turning ensemble.
Her look included shades, black leather jacket, denim shorts, peep-toes booties, gloves, an ear-to-ear necklace-like earrings, and Rodarte leather cut-out thigh highs.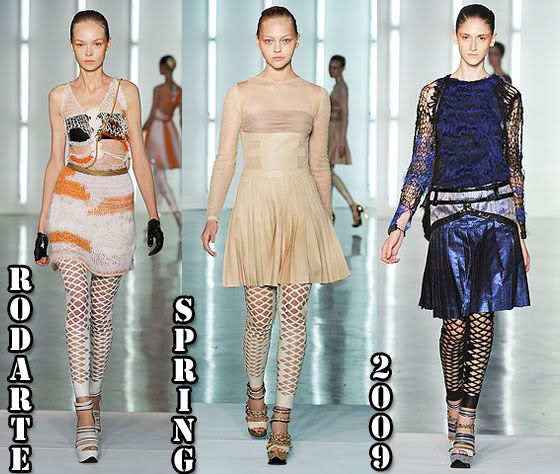 You may recognise these cut-out thigh highs, as they were presented in the Rodarte Spring 2009 collection. You would be forgiven if you thought they were leggings.
You can buy these thigh highs from the Opening Ceremony website in the same black, white, and tan runway colours for $920.