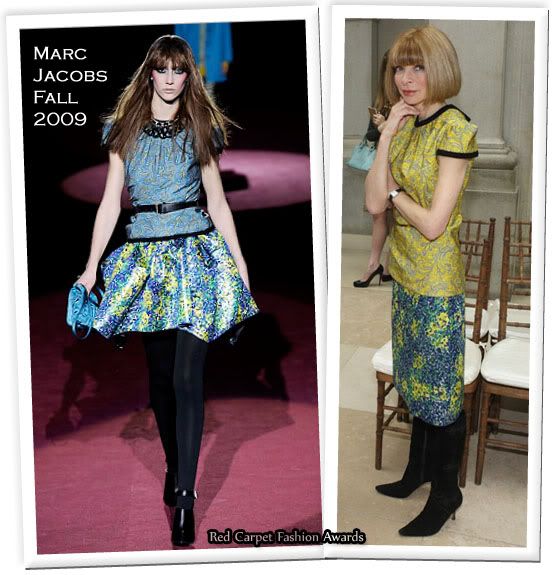 Here's something we don't see very often. Anna Wintour not wearing

Prada

or

Marni

.

As I said in my earlier post Marc Jacobs is the honorary chair of tonight's "The Model as Muse: Embodying Fashion" Costume Institute Gala, with Anna Wintour as one of the co-chairs.

This afternoon they both attend the press preview of this event, with Anna wearing a Marc Jacobs Fall 2009 ensemble.

The look included paisley print top, with a black trim, and a modified skirt from the runway, because lets face it, Anna was never going to wear the presented skirt.

Apparently it's raining in New York, so I hope they've made provisions to ensure the ladies don't get wet in their gowns.

Rain drenched hems just break my heart.

Source & Source