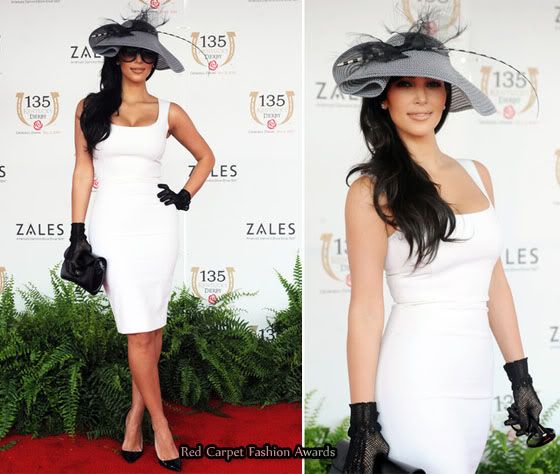 The Kentucky Derby is all about the hats, and their were many beautiful creations on display this weekend.
Kim Kardashian's grey hat, with black organza and feathered detailing, was teamed with a sexy white sheath dress, hugging her in all the right places, plus black accessories, including gloves, a clutch, and patent pointy heels.
I love this look, and how she still manages to look sexy, but not tacky.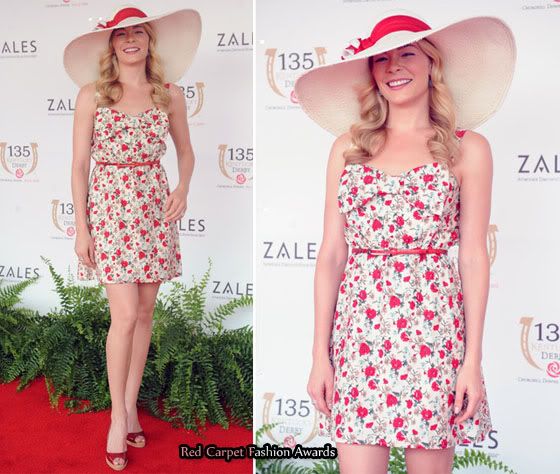 LeAnn Rimes wore a very wide brimmed ivory hat, with a red scarf tied to it, which complimented her cute bow tie floral dress.
This is my favourite look, as it very much embodies the spirit of this event.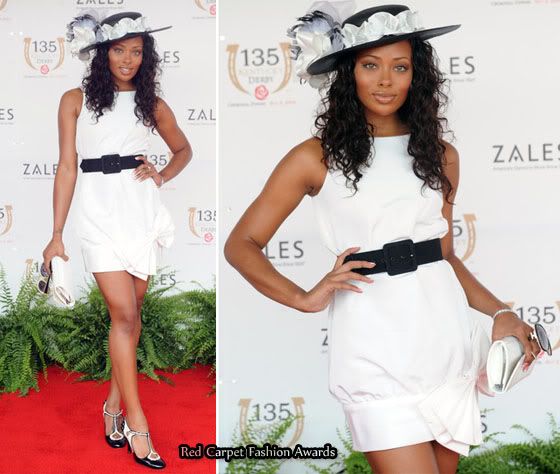 Eva Pigford, Marcille whatever she calls herself these days, also opted for black and white.
I would have loved this look if it hadn't been for those black and white t-bar heels, as they cheapen her look.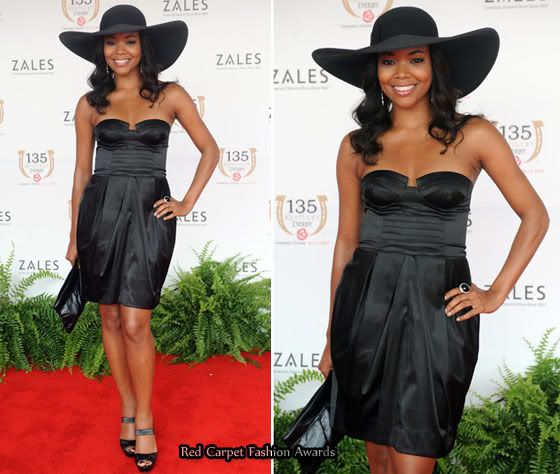 All black? To the Kentucky Derby?
How totally unimaginative, boring, and such a safe option for Gabrielle Union.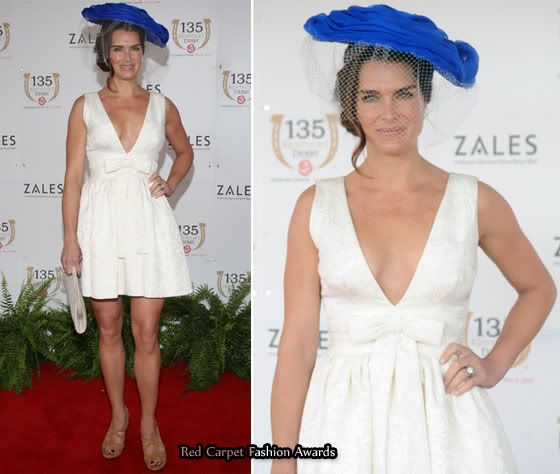 I love Brooke Shields' ivory jacquard dress. It's cute with via the bow, and the length, and it's sexy with the v-neck plunge, but she throws it all away with that blue spaceship-like hat. The net is the killer.
When it comes to Bethenny Frankel's look, I don't know what's worse. The Benny Hill hat, or the pink asymmetrical ruffled jumpsuit.