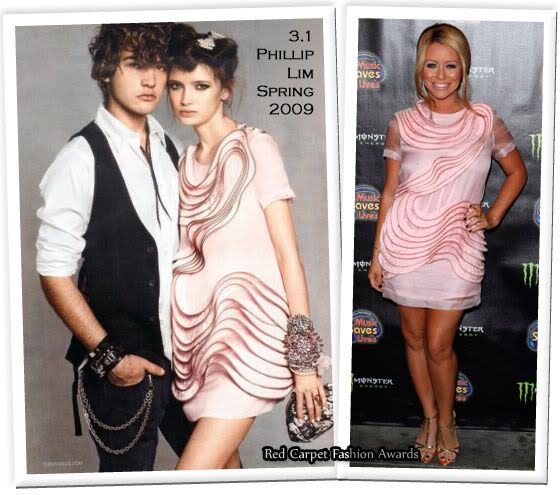 I'm hating myself right now, and I know I'm going to be shot down for this, but I'm loving this

3.1 Phillip Lim

dress in pink, as worn by Aubrey O'Day.

The singer wore this dress to the 4th Annual Music Saves Lives Event in LA last night.

Yes she desperately needs a bra, but the dress itself is gorgeous. I have looked everywhere for it, but can only find a picture of the pink version in Teen Vogue's April 2009 issue.

We have seen this 3.1 Phillip Lim winding zipper ruffle dress, on so many celebs in black, that Aubrey's summery pink version is a refreshing change. No? Please some one agree with me LOL.