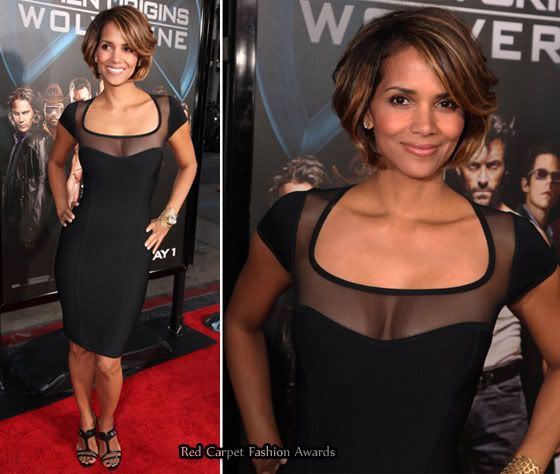 There's one thing we can always predict Halle Berry will do. Maximize her assets, and why not they're fabulous.
The actress showed off her fabulous curves in a body-con Herve L Leroux dress, which leaves very little to the imagination.
Her look was complete with a gold cuff, and Camilla Skovgaard Barbero T strap high heel sandals.
Love the sexy look, hate those streaks.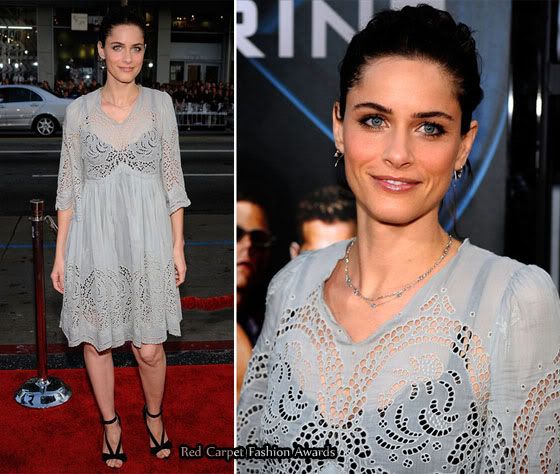 Amanda Peet's grey dress with cut-out details really wasn't the right choice for her.
I'm not sure if she's concealing something, but either way their are better dresses.
Lynn Collins wore a red jersey Emanuel Ungaro Spring 2009 dress, with an asymmetrical strap, and a gold leaf detail. She's having a great week.
Thankfully didn't have the same feet over hang issue, she had at her previous premiere.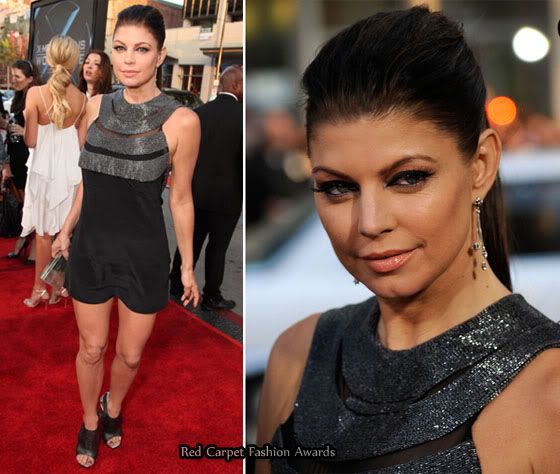 Like Halle, Fergie donned a LBD. Hers was less form fitting, but just as sexy.
Mrs Duhamel's dress had a gunmetal grey sparkling neckline, which wore with black peep-toe booties.