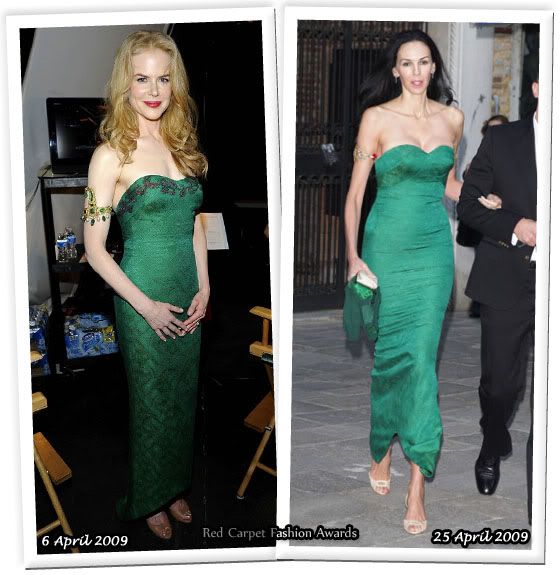 Designer/stylist L'Wren Scott is wearing the same emerald green strapless gown from her Fall 2009 collection, which she gave to her client Nicole Kidman just 3 weeks ago.

Heck, she's even wearing the same armlet.

L'Wren to her credit, did modify the dress, by removing the embroidered detail on the bust line, but I'm still confused, baffled and bewildered, as to why she would wear the same dress so soon after her client.

Nicole wore this dress whilst backstage during the 44th annual Academy Of Country Music Awards in Las Vegas earlier this month.

L'Wren Scott wore hers when she attended Salma Hayek And Francois-Henry Pinault Wedding In Venice this weekend.

Nicole wins this for me, as I lose a bit of hero worship for Scott.

Source & Source & Source