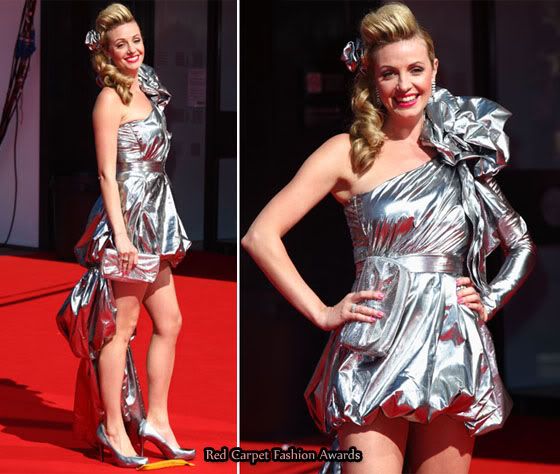 Attention Seeker/Worst Dressed Award
Elize du Toit had a fight with some BacoFoil and lost. Miserably.
Does anyone else find it ironic, that there appears to be a banana skin at her feet?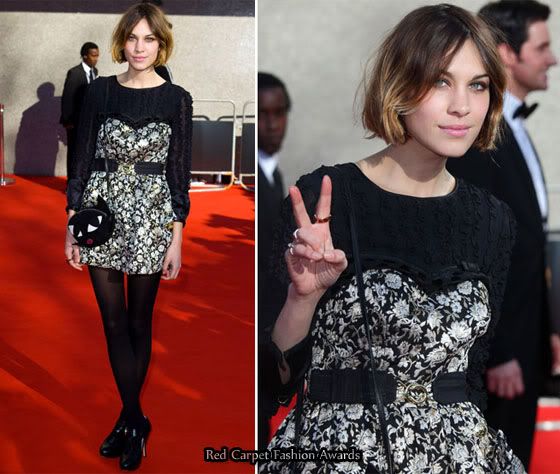 Stop Trying So Hard To Be Cool/Get Over Yourself Award
Why Alexa Chung is considered a style icon, I will never understand. Yes she has moments of brilliance, but then don't we all.
Her Luella Fall 2009 dress is not the issue, more the disheveled way she presents herself.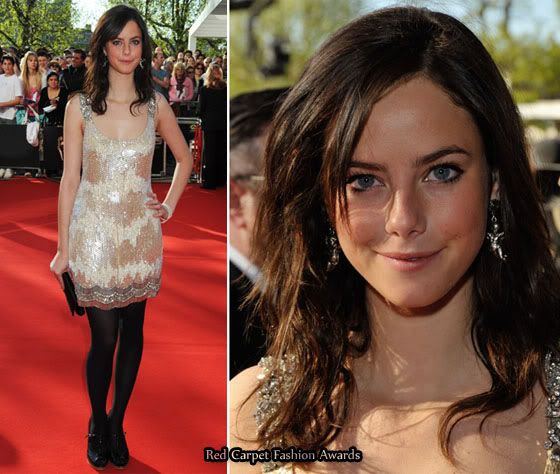 Opaque Tights? In this Weather? Award
On one of the hottest days of the year in London, Kaya Scodelario really could have done without the tights, as it totally ruins her cute golden Collette Dinnigan Fall 2008 mini cocktail dress.
Silver or gold strappy sandals would have made the world of difference.
Worst Cover Up/Worst Red Award
I really like Louise Redknapp, but I really dislike her red Sonia Rykiel Spring 2009 gown.
Sorry did I say gown? I meant tent, which does nothing for her.
Yes she recently had a baby back in November, but I have seen her a few times since, and she has a fantastic figure, and shouldn't feel the need to cover up so much.
Her look is complete with a beige gold studded clutch.
Most Uncomfortable Award
Michelle Ryan another star who wore a red gown which just didn't work for me
From the waist down, it's a fabulous Donna Karan gown, but it feels so constricted around the upper arms. She would have had to walk around with her arms by her side all day.
Love The Dress, Hate The Hair Award
Jenni Falconer wore a teal gown from Ashley Isham's Fall 2008 collection, which I really love, but I'm so tired of her same old hairstyle.
She has been in TV for about 7/8 years now, and the length, colour, cut has always been the same.
CLICK Here for the Best Dressed.