If you were following me on twitter, you would have known that I attended the

Matthew Williamson for H&M Pre-Launch

event this evening.

The event started at 1830, but I got there around 1845, and was so crestfallen when I saw that the queue was going around the block. This meant I could kiss those pieces from my wish list goodbye.

The best thing about standing in the queue was seeing Matthew Williamson, who was happy to smile for the picture above, as he walked the length of the queue to see how many fashion hungry women were keen to get their hands on his collection.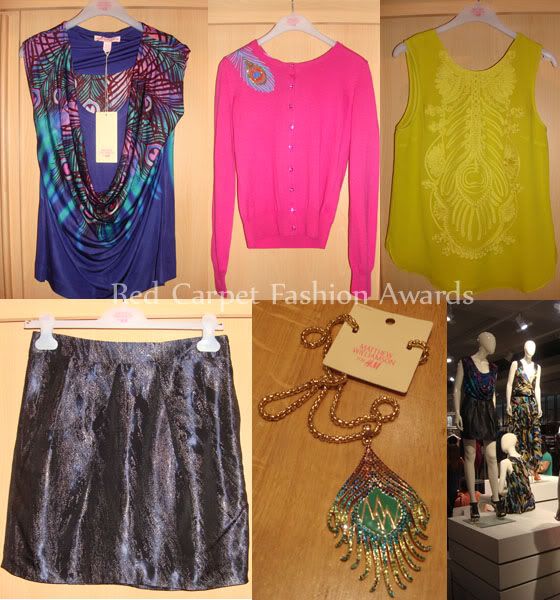 Although I didn't get the studded belt that I wanted, nor the Ginnifer Goodwin's sequined dress, I did get the 5 pieces above.

My favourite piece was the fuchsia pink peacock embellished cardigan, which I originally wanted in blue, but I just adore it in pink.

For those of you who wanted to know prices:
£29.99/€39.90 for the cowl neck peacock top,
£49.99/€79.90 for the cardigan,
£34.99/€49.90 for the sleeveless embroidered top,
£39.99/€59.90 for the jacquard skirt and;
£14.99/€22.90 for the peacock pendent.

One of Matthew Williamson's darlings, Sienna Miller was there.

She was not wearing the H&M line, but a multi-coloured dress from his Fall 2009 collection, which she looked amazing in.

Love the dress, and how fresh she looks, but I'm not crazy about the shoes at all.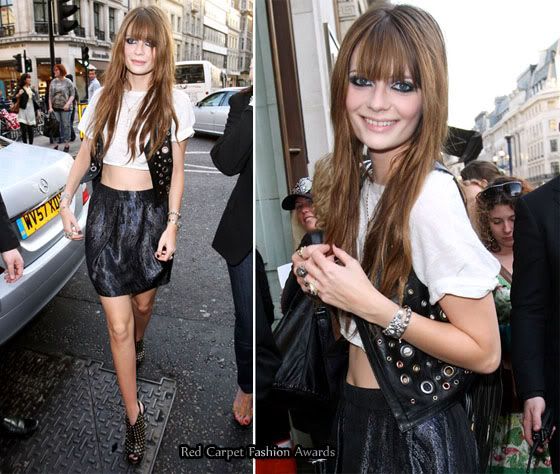 If Sienna is Queen darling, then Mischa Barton is Princess darling.

She arrived wearing the same navy blue jacquard Matthew Williamson for H&M skirt I had purchased, with a cropped white tee, and Matthew Williamson for H&M leather waistcoat.

I love how the whole look is pulled together with those amazing Alexander McQueen studded platform peep-toe booties.

I still want that sequined dress, so I'm keeping my fingers crossed that it will be there tomorrow.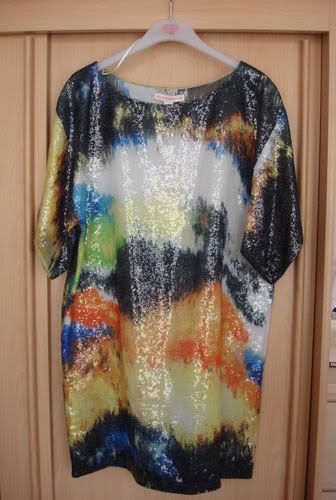 UPDATE:

I went back early this morning and got the sequined dress.

I ? it. It looks so cute in my wardrobe, and I can't wait to wear it.