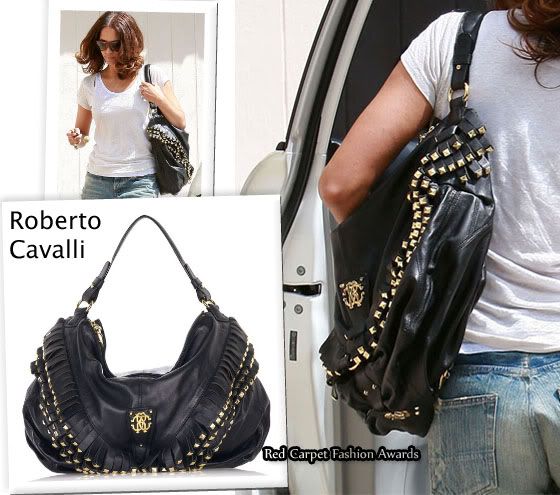 Halle Berry has been seen out in LA recently carrying a stand-out studded bag. That bag is the Roberto Cavalli Utopia bag.

The main feature of this bag are the three layered fringes decorated with gold studs. The bag has the RC logo on the front in gold, a short handle and golden horn zipper pull, and is made of soft glove leather.

Net-A-Porter has this bag for sale on their US site for $2,380, and their international site for £1,470/€1,805.

Jessica Simpson also own's this bag. She was spotted carrying it whilst leaving

Katsu-Ya

restaurant with her mother and sister in Hollywood last week.

Coincidentally when the much lusted after Roberto Cavalli Apple bag was issued last year, both Halle Berry and Jessica Simpson were the first to be seen carrying the bag.

Things that make you go hmmmm.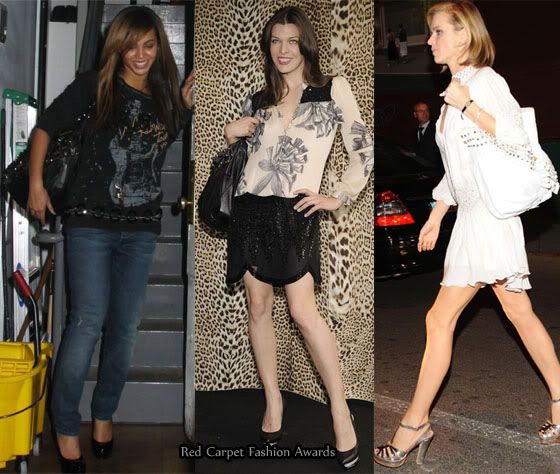 Here are a few others that have been seen carrying the same bag.

Source & Source & Thanks to Sxy Fashion Queen