Jessica Alba looked heavenly in her white satin shift dress, with a delicate ruffled detail cascading down the front. She is in cinched at the waist with a black belt, in this event appropriate dress.
The lighter hair really works for her.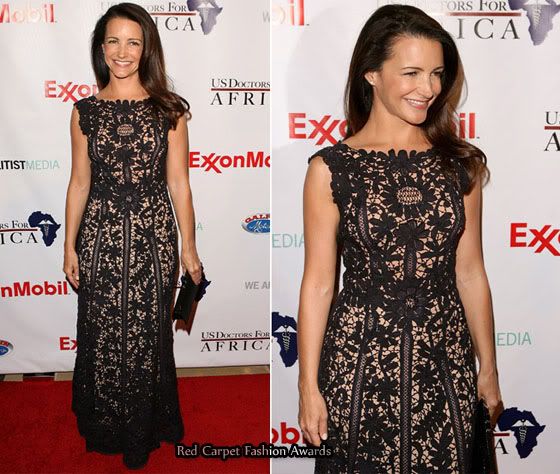 As gorgeous as Kristin Davis' Oscar de la Renta Spring 2009 lace gown dress is. I don't think it's particularly flattering for her.
She has a great figure, but this gown isn't doing it justice. Maybe a belt would have helped.
She kept her accessories to an absolute minimum, only carrying a black clutch.
Paris Hilton went for pure and demure wearing a white strapless pencil Luca Luca dress. It didn't have the same wow factor as Jessica Alba's LWD, but she does look elegant and sophisticated.
She paired her look with metallic gold heels, and a collection of retro-inspired statement jewelery.
I love that necklace.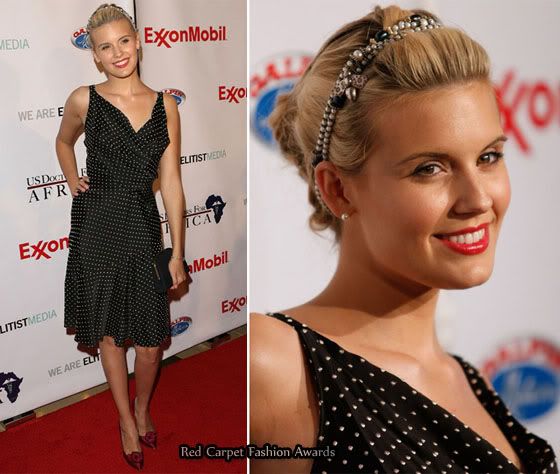 Maggie Grace wore a Moschino Cheap and Chic Pre-Fall 2009 black and white silk dot brocade dress with a cowl neck.
She opted out of wearing black pumps, choosing burgundy point pumps instead.
The look is perfectly completed with a gorgeous beaded hair accessory.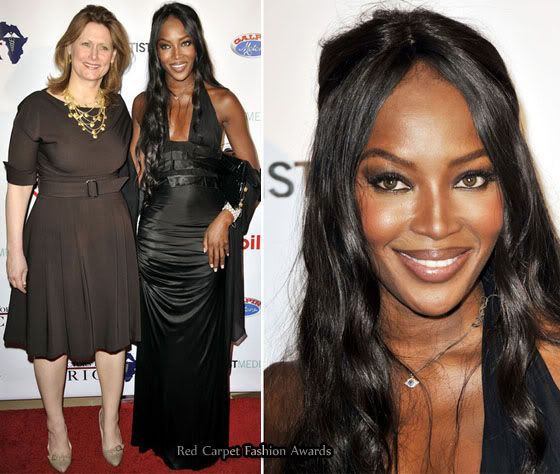 Sarah Brown, the wife of British Prime Minister Gordon Brown, wearing a chocolate brown belted dress, stood alongside model Naomi Campbell who wore head-to-toe black.
I don't know about you, but I'm preferring what Sarah is wearing over Naomi.