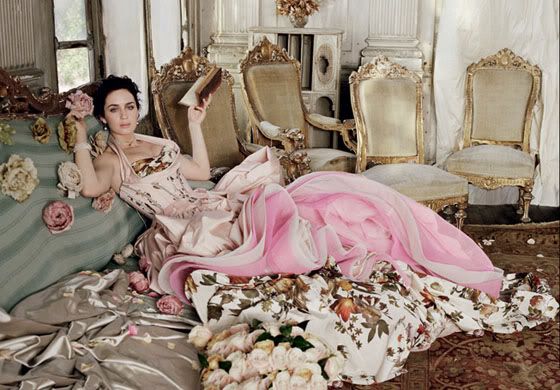 Many of you have requested Emily Blunt's

Vanity Fair May 2009

editorial, and I thank you all for bringing it to my attention.

The British actress wore some of the season's most extravagant Spring 2009 couture creations, shot by Michael Roberts.

Emily editorial had a fairy tale-like princess quality to it, with the princes charming, the gowns and the dreamy backdrop.

We are unlikely to see many of these pieces on the red carpet, so I love these types of editorials, as they really bring these couture pieces to life.

I simply adore the first Dior picture above, followed by the Givenchy picture below.

Which is your favourite?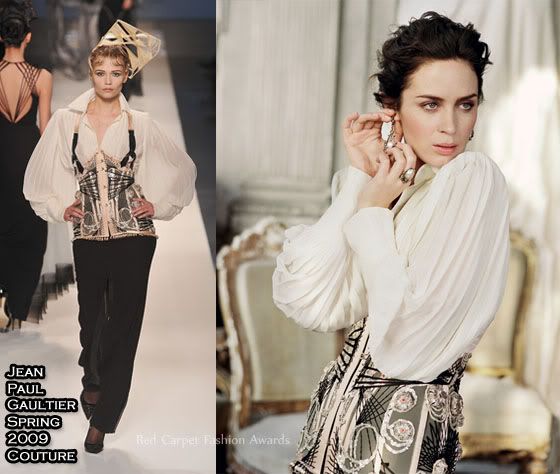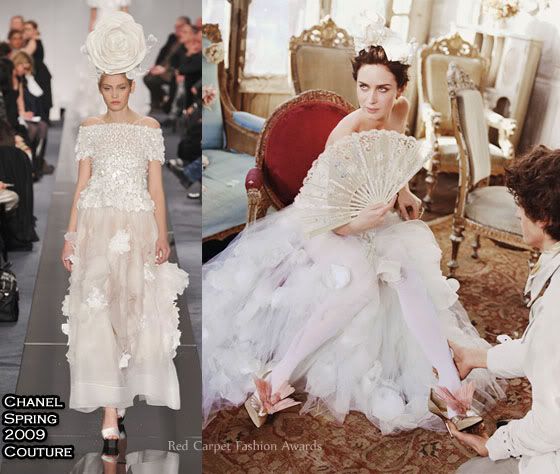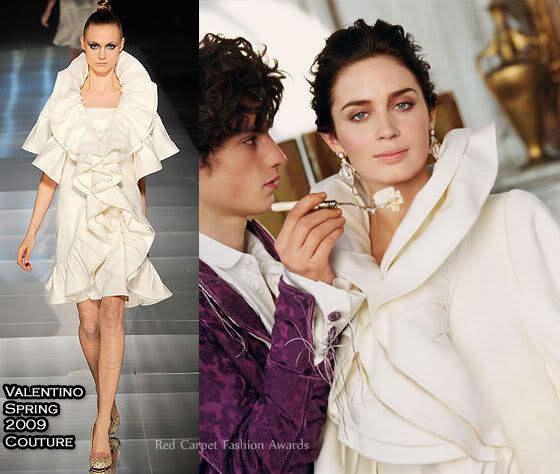 Source & Source