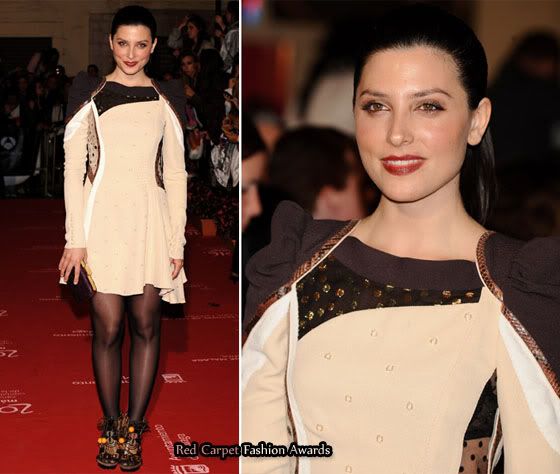 Spanish actress Barbara Lennie really didn't give herself a chance by wearing tights with this edgy Louis Vuitton Spring 2009 dress.
The dress was hard enough, to pull off, but the tights make the look frumpy, and we all know Marc Jacobs doesn't do frumpy for Louis Vuitton.
She's such a beautiful woman, so this is such a huge shame.
She completes her look with a Louis Vuitton Monogram Minaudière clutch, and those sexy Louis Vuitton Spicy heels.
Spanish actress Olivia Molina arrives with wild wavy hair to this event, whilst looking elegantly slender, wearing a dramatic black and red floral print Christian Dior Pre-Fall 2009 strapless dress.
Love the dress, but getting a bit tired of booties with everything.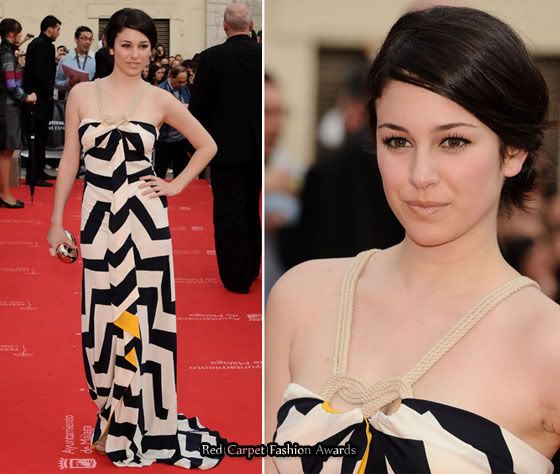 Actress Blanca Suarez opted for a more casual look wearing a navy and white zig-zag print Diane von Furstenberg scarf dress, with of yellow print running through the dress.
I'm not so crazy about the rope cord neckline. It's quite unflattering on her.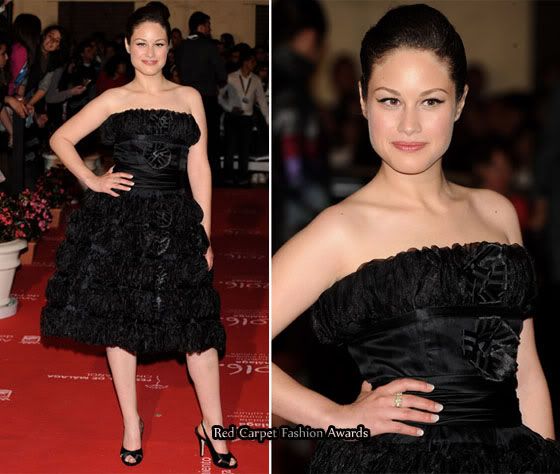 I love Aida Folch's strapless, not so LBD.
The ruffles, pleats, folds and rosettes all make for a very interesting texture and design.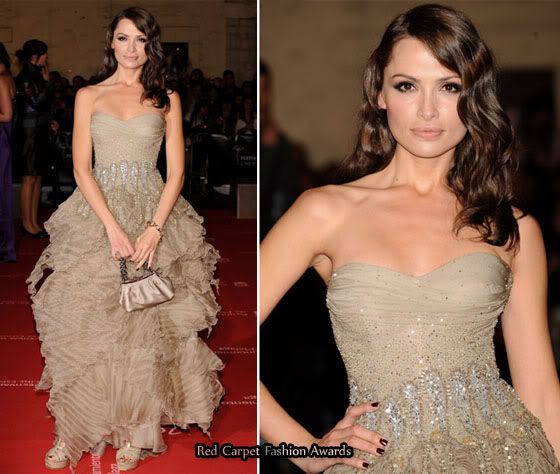 Most dramatic dress of the night goes to model Almudena Fernandez.
The colour is divine on her. The bodice sparkles, the pleated and tiered skirt is very different, but wonderfully dramatic.
Gorgeous.