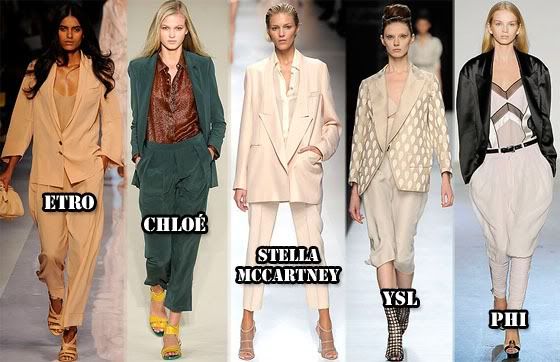 Yves Saint Laurent

pioneered men's suit in women's cuts, and the look has been recreated many times over the past fifty years.

In the 80s the trend was oversized. Like all trends, they come back around, and this is the case for the oversized Boyfriend blazer.

Stella MCartney featured many on her Spring 2009 runway, as did many other designers.

This trend has caught on very quickly because it's extremely flattering to the wearer, and goes with everything. It can dress up shorts and pants, or it can add an edge to a cute flirty dress.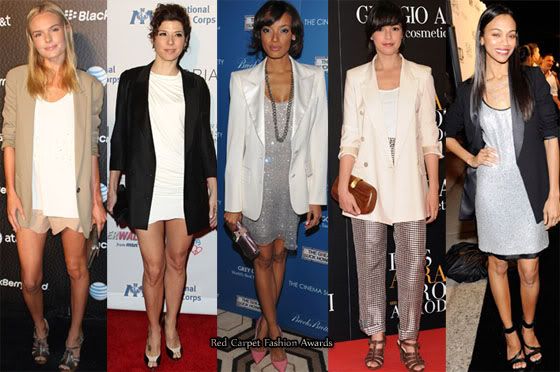 Celebs are really embracing this trend on the red carpet. We've seen these ladies wear their Boyfriend blazers mostly over dresses.

You can work this trend with 3 different price points.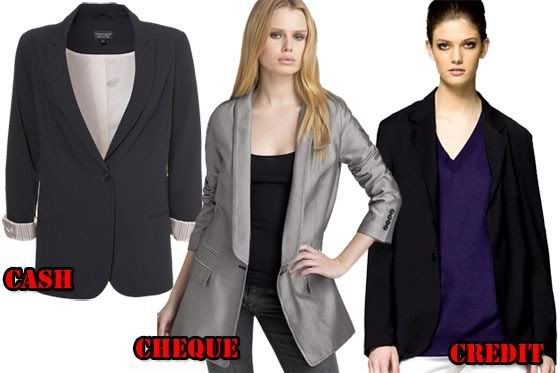 Topshop Boyfriend Blazer £55
William Rast at Nordstrom $177.90
Acne Jeans New Standard Blazer at eLuxury $599


Source & Source