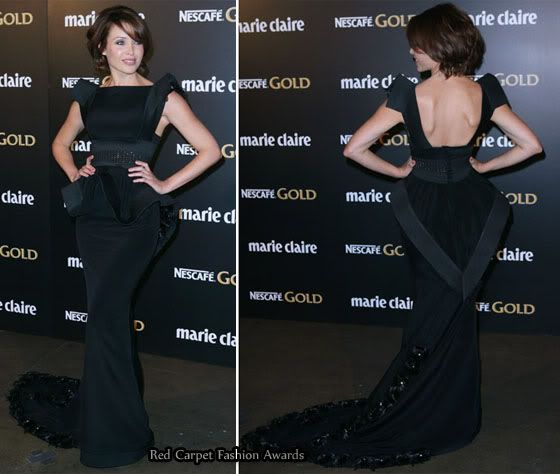 Dannii Minogue's J'Aton Couture gown is outstanding. I'm in totally awe. She has worn pieces from this designer in the past, and the results are always spectacular.
The structure and detail is exquisite.
The peplum at the waist reminds me of the similar detail on some of the dresses from the Nina Ricci Fall 2009 collection.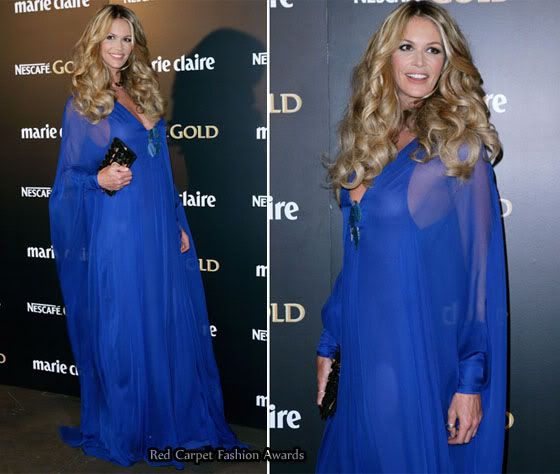 I am very surprised Elle McPherson aka The Body, picked this Gucci Spring 2009 silk chiffon kaftan, as it covered her entire body.
Her toned figure was totally hidden under the shapeless dress.
Speaking of shapeless dresses.
Lara Bingle usually shines so brightly on the red carpet. This time her black and white dress fails to excite me.