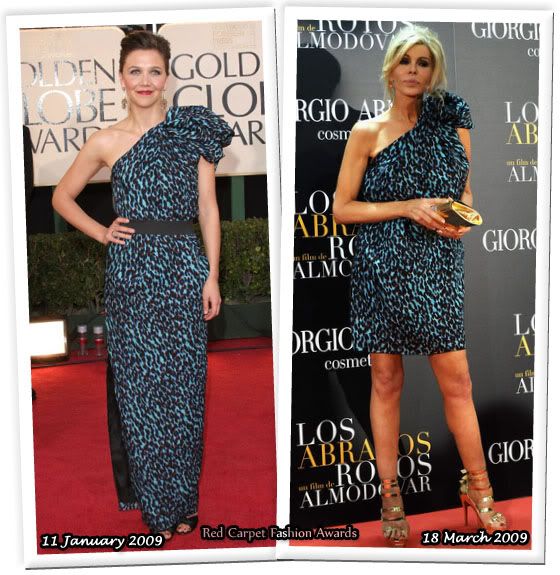 Maggie Gyllenhaal wore a custom-made longer version of the Lanvin leopard print dress that was presented on the runway, when she arrived at the

Golden Globe Awards

back in January.

She certainly stood out from the other actresses, because we don't often see leopard print at major awards shows, but she pulled her look off well.

Last month, Spanish actress Bibiana Fernandez wore the runway version of this dress, with a gold pair of Christian Louboutin multi buckle sandals.

Both women look fantastic, but given the choice, I would take the shorter version, and Bibi heels are fierce, so she wins for me.