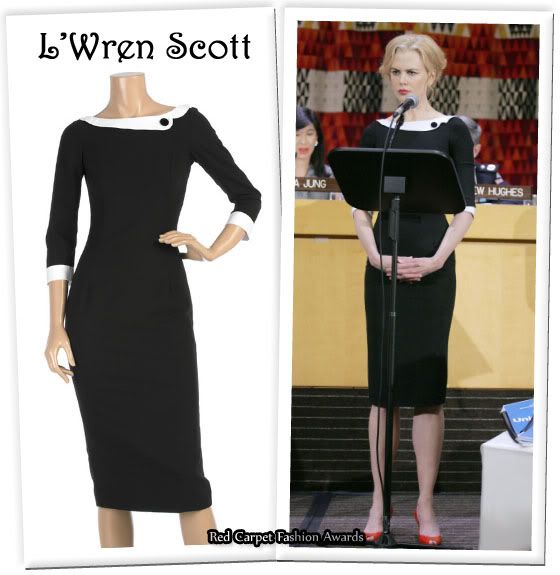 Nicole Kidman's sheath is called the L'Wren Scott Headmistress dress.

It's funny how this dress is called the Headmistress dress, because that's very much the look Nicole is giving off, as she stands at the podium with a stern look.

Nicole wore this dress when she attended a Say No to Violence against Women conference at the United Nations in New York last year.

This is very much a power dress. It's impeccably tailored, and would be the perfect addition to your smart office closet. I love the white collar, as it add a bit of personality to the dress.

The dress is available to purchase from Net-A-Porter's US site for $2,895, or the international site for £1,625/€1,994.

You may also recognise this dress from Madonna's W magazine 'Blame it On Rio' shoot.