"Late Show with David Letterman", New York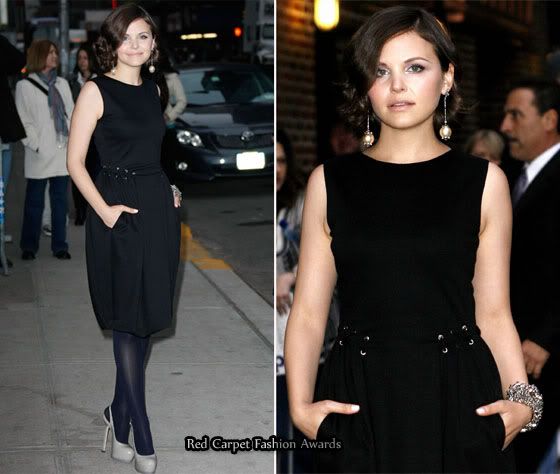 The black YSL Trib Twos were grinding on my last nerve, but I am happier that celebs are at least wearing the must have shoe in another colour now.
Ginnifer Goodwin wore the dove grey YSL Trib Two slingbacks, with her YSL LBD.
Her dress was in desperate need for some kind of magic, so she wore stunning Roxanne Assounlin for Brian Reyes jewelry to add some pizazz to her look.
Jergens and Skin Cancer Foundation's Glow In The Dark Event, LA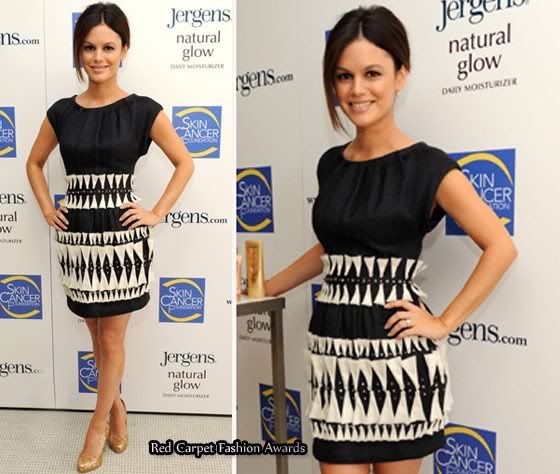 Rachel Bilson looked super stylish in a navy and white 3.1 Phillip Lim dress.
I love the origami dress on the dress, it very much reminds me of Kristen Stewart's Paule Ka dress.
Rachel completed her look with Giuseppe Zanotti pumps. I really ? this look.
Boston Common Magazine Cover, Boston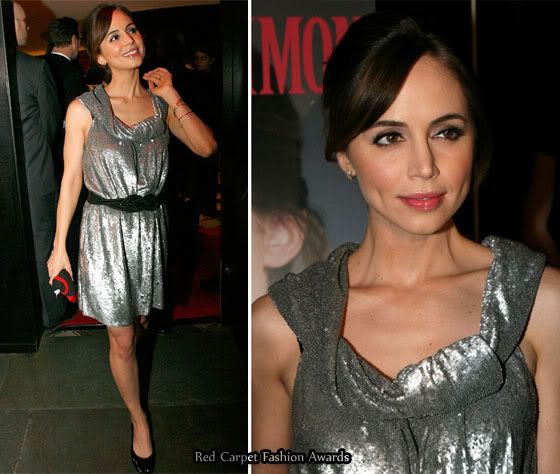 Eliza Dushku celebrated her cover for Boston Common magazine at a party thrown in her honour. The actress wore a silver sequined a-line Moschino Cheap & Chic Spring 2008 dress with a knotted neckline. She completed her look with ballet pumps.
I much prefer this dress belted, to how it was presented on the runway.
"Fast & Furious" Bochum Premiere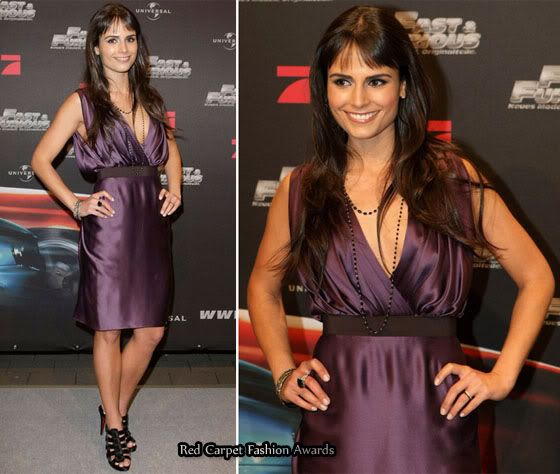 Jordana Brewster wore her purple Reem Acra Fall 2008 dress with a black sash, with Christian Louboutin Paquita gladiators.
It appears Jordana and her co-star colour coordinated their red carpet looks.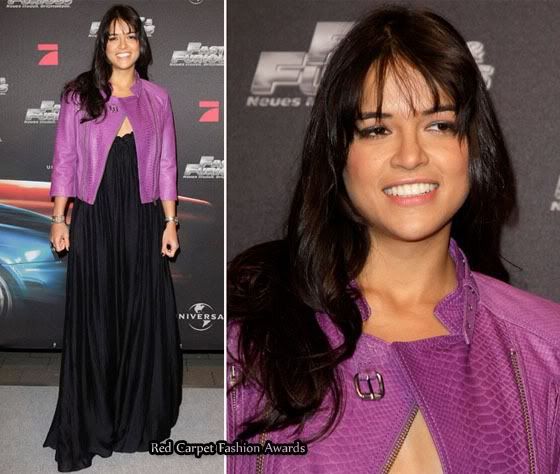 Michelle Rodriguez and Jordana's looks both incorporated black and purple.
Michelle's long black maxi dress was worn with a Catherine Malandrino deep purple embossed leather cropped motorcycle jacket. For once she looks really good, but….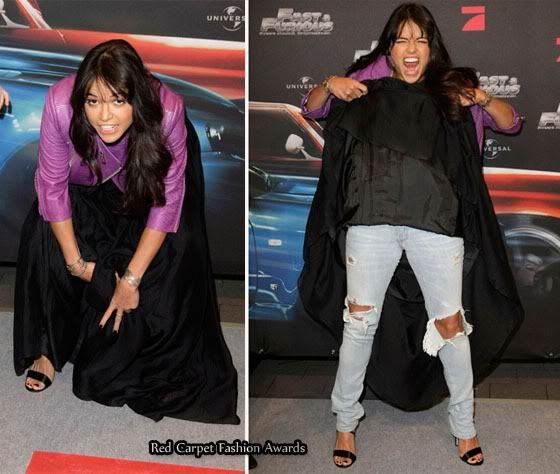 …for some reason the actress was dying to show off her ripped jeans under her dress
*shakes head*
"In-I" Press Conference, Seoul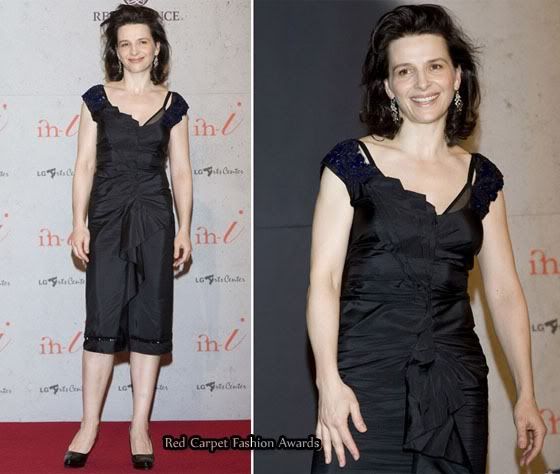 Juliette Binoche black taffeta dress is stunning, but for some reason she makes hard work of it.
Her hair has that 'just got out of bed' look, and her bra strap is peeking out over her dress.
A strapless bra, would have added more elegance to her look.
First Light Movie Awards 2009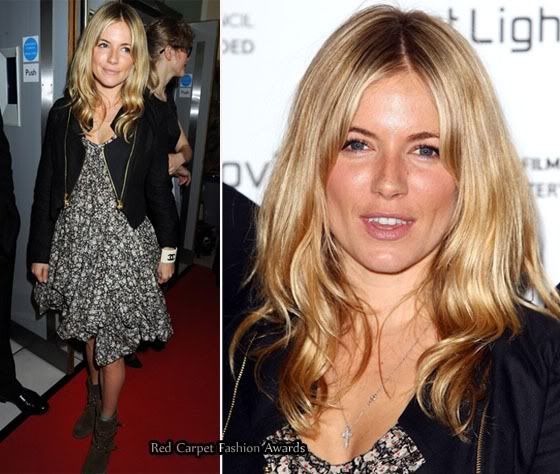 Instead of her own expensive Twenty8Twelve collection, Sienna Miller looked to the high street for this event, wearing £95 All Saints Ditzy print dress.
Her look was complete with a Chanel cuff, a black jacket and brown slouchy boots.
I'm desperately waiting for Sienna's style to evolve.
"Duplicity" New York Premiere
Julia Roberts teased us with a peek of a colour other than black, wearing a floral Christian Dior dress. The only problem is that she kept her black Akris coat on the whole time.
Her look was complete with a pair of Lanvin black satin pumps.
*eye-roll*