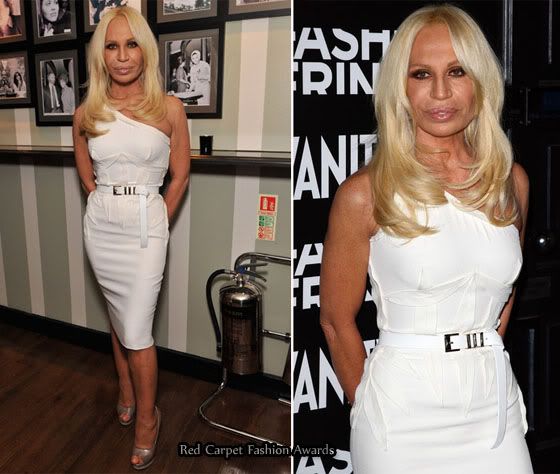 We all know that Donatella Versace never wears a runway dress, instead she modifies pieces and totally makes them unique to her.
In this case her white asymmetrical dress is a asymmetrical gown and a white strapless dress, which were both presented during her Spring 2009 collection, merged into one dress.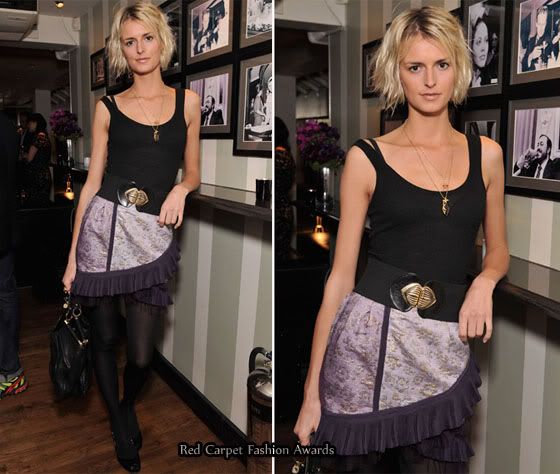 Model Jacquetta Wheeler wore a simple black tank top and gold buckled belt, with her Luella Spring 2009 skirt.
The gorgeous purple skirt with a gold pattern is with pleated frills, to give a whimsical feel to her overall look.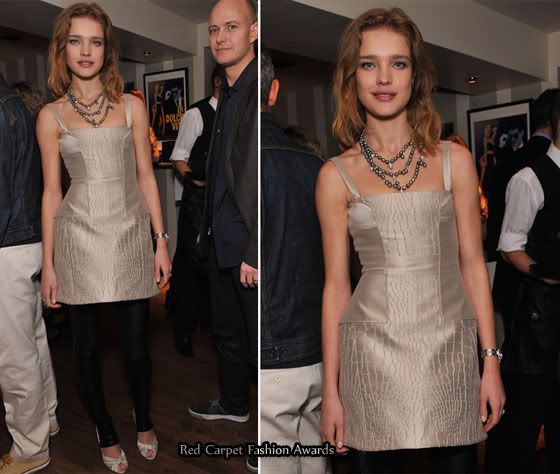 Natalia Vodianova could have really done without the leggings with her taupe coloured Versace Spring 2009 mini dress.
Like Katie Holmes' recent Jason Wu look, the leggings totally ruin this for me.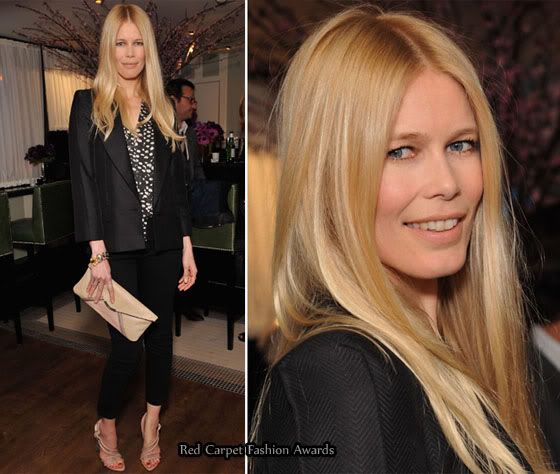 I have done a post on The Never Changing Hairstyle Of Amanda Bynes, and many of you have expressed a need to do a similar post for Claudia Schiffer.
Yes her hair is glossy and gorgeous, but it never changes. Even in her latest Salvatore Ferragamo ad campaign, her hairstyle remains the same.
The model posed wearing a black pant suit, and a polka dotted blouse. Her nude accessories really stood out from her dark look.
I must say I am very surprised that both Natalia and Claudia weren't at the Valentino New York premiere, they usually follow him everywhere.