You have no doubt heard about Carine Roitfeld's mini documentary for CNN. If you are real lover of fashion and creativity of Carine, this will be a must-see for you. I have uploaded the full-length feature in 3 parts.

I love it when she talks about her favourite model Lara Stone. She describes Lara as different from the other models, and she loves the fact that she has more shape, and hips, signalling to me that she likes curvier models. Vogue Paris February 2009 was totally dedicated to Lara Stone, now I understand why.


Her son Vladimir Roitfeld, is very handsome, and is the spitting image of her, even down to their matching hairstyles.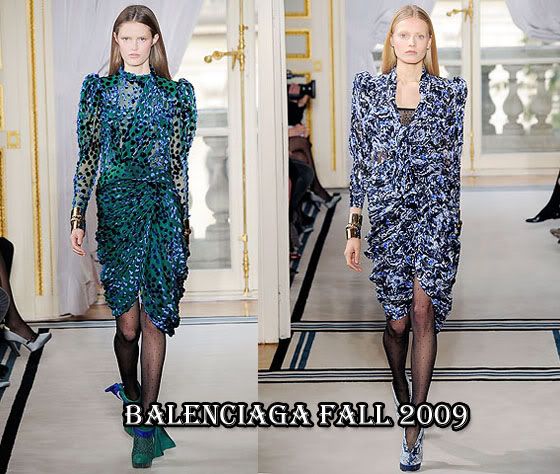 In the documentary Carine is being filmed during

Paris Fashion Week

. She was already wearing one of the print dresses from the

Balenciaga Fall 2009

collection.

Her dress incorporated the print on the left, with the plunging neck dress on the right.

So chic, so Carine.