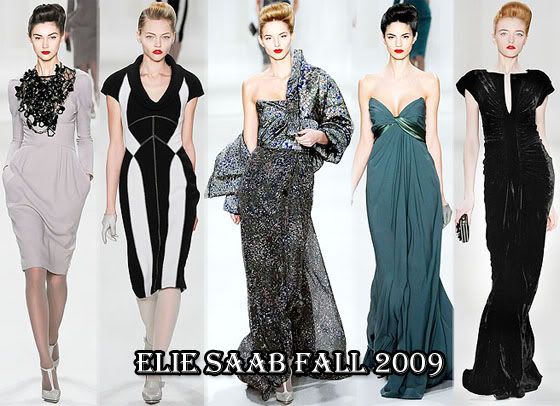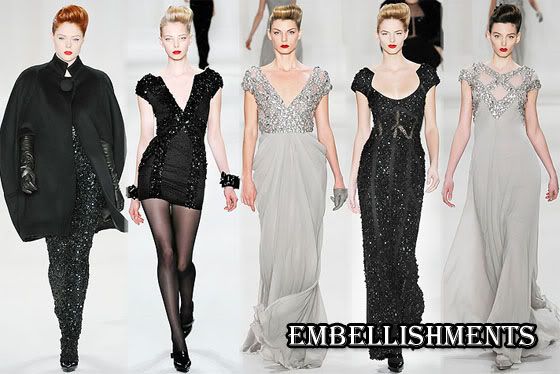 Elie Saab's Fall 2009 presentation, gave us the expect – long sophisticated red carpet gowns, plus a different approach to elegant day-wear with graphic cuts, silk prints and structured lines, all with his signature glamour. Long, lean looks in monochrome and two-tone, present a modern silhouette.

One-shouldered pieces were a major themes of the collection, appearing on gowns and day dresses mostly with one long sleeve.

An Elie Saab collection would not be complete without a bit of bling, and he kept Beyonce happy with some gorgeous heavily embellished gowns, she will go gaga over.

The colour palette was a mix of wintery whites, silvery greys, black, dusty blue and celadon green

It wasn't all about the gowns and day-wear, Elie also presented skinny pants, bolero's, and cocoon shaped coats.

The collection is accessorized with strong geometric necklaces, cuffs, armloads of bracelets and a single gloved hand.