Valentino Reception Honoring New Yorkers For Children, New York
Heidi Klum was the first to wear Victoria Beckham Collection earlier this week, now her fellow Victoria's Secret supermodel pal Selita Ebanks has.
Selita wore this Spring 2009 strapless dress, which I tried on and fell in love with last year.
The strapless tulle trimmed corseted navy pencil dress, has sequined hip panel and a matching sash at the waist.
It looks like these models may start to out do Mrs Beckham in her own designs.
Women's World Awards, Vienna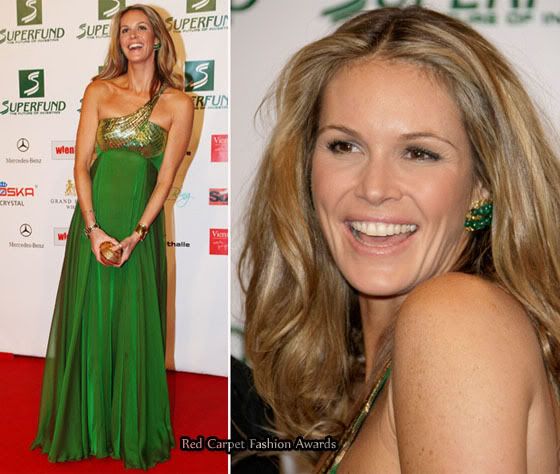 Elle Macpherson wore the same Roberto Cavalli green gown, with gold details that Carla Guginos had worn to the LA Watchmen premiere earlier this week.
Her gold accessories included a Jimmy Choo Kase oval clutch.
Taking a break from her much favoured black, Monica Bellucci shows us how beautiful she is wearing a lilac satin Christian Dior Spring 2008 gown, which hugs her gorgeous womanly curves.
The Alliance For Children's Rights Annual Awards Dinner Gala, LA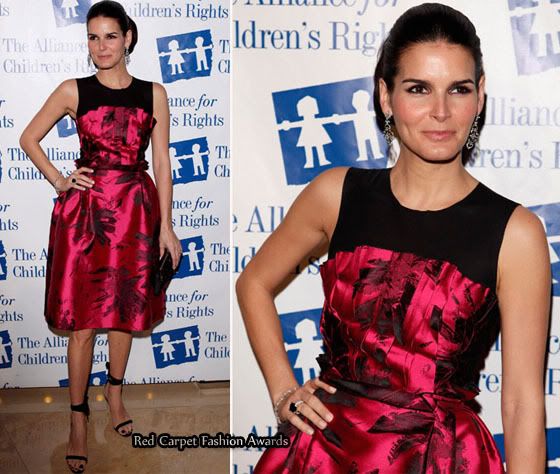 Angie Harmon wore a red and black printed Behnaz Sarafpour Resort 2009 dress, with a contrast black jersey tank.
A.R.T-JOY-LOVE Charity Gala For Association Hadassah, Paris
It seems like Carla Bruni-Sarkozy has put the high heels away for good, even then her shorter husband is not around.
With her kitten heels, Carla wore a black Chanel dress, with an ivory bib.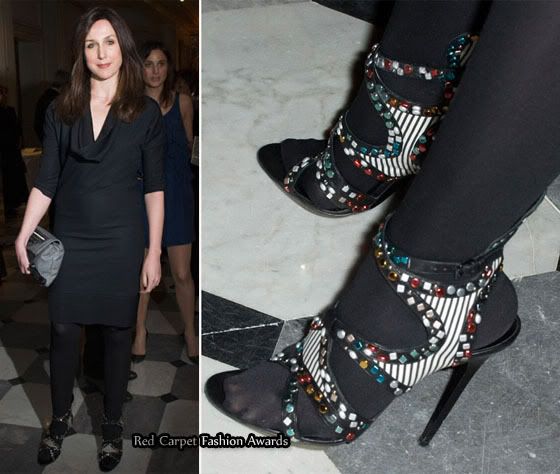 I wasn't going to pay Elsa Zylberstein much attention, until I clocked her Balenciaga studded gladiator heels. ?