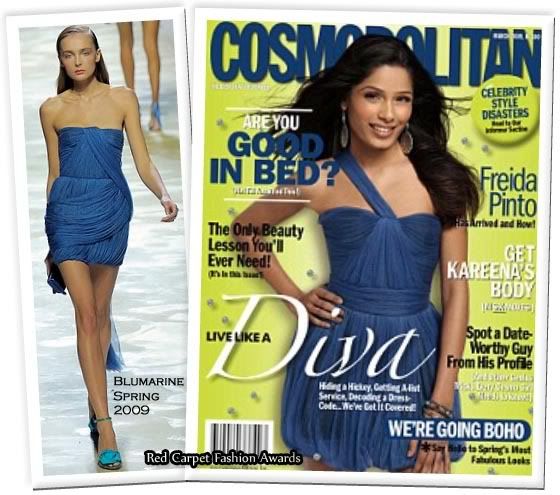 Oscar fever is over, but the Freida Pinto fever is still on. After her

Vogue India

cover, comes her

Cosmopolitan March 2009

cover.

On the cover she wears a mini blue Blumarine Spring 2009 dress, which she wears as a one-shouldered dress, instead of strapless, as it appeared on the runway.

The Indian beauty reveals in her interview, that she went through who went through rounds of auditions for six months, before she landed her role in Slumdog Millionaire.

On her red carpet moments: "I'm just trying to enjoy it as much as I can, because it happens only once in a lifetime. It's a blessing, and I need to learn to relish and savour each moment, so that's what I'm doing. And, most importantly, breathe!!"

On acting: "In India, it's hard to find a project because most of it is Bollywood, which is very exaggerated. Most of what they make is over-the-top escapist, and life isn't always so escapist. I realized what I wanted to do was connect with people, not seem unattainable or untouchable."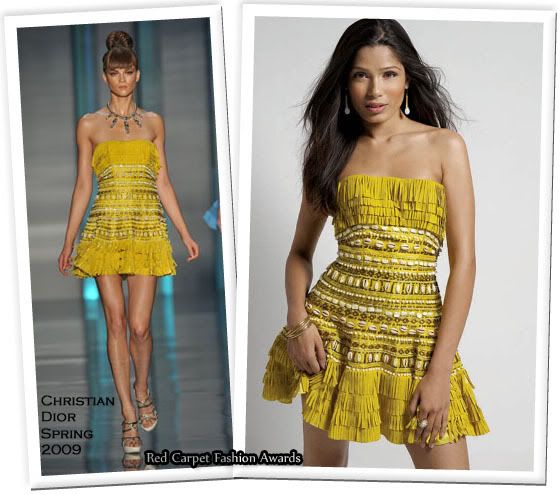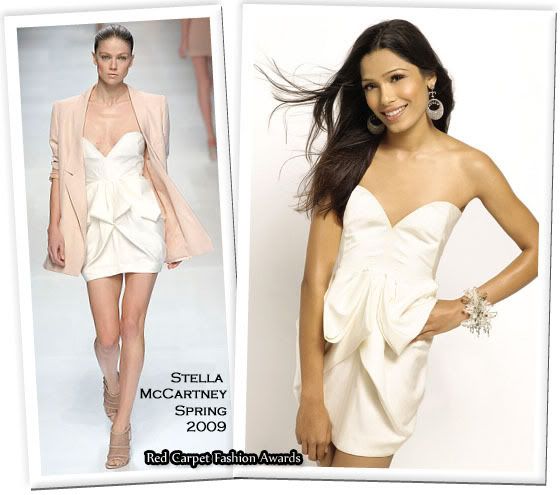 Freida also appears on the cover of

Maxim India March 2009

. Click here to see her editorial.