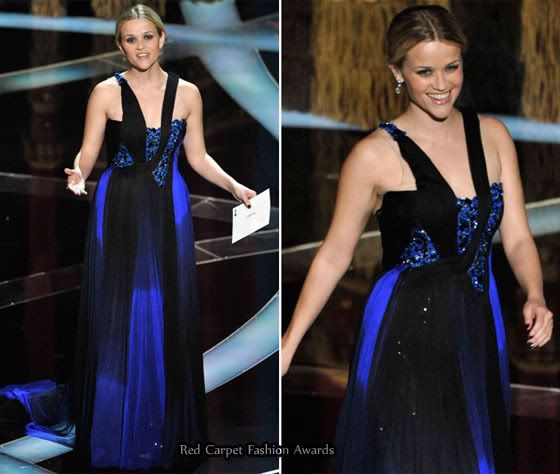 This is a post for those who sadly didn't – and should have – walked the red carpet.
Reese Witherspoon wore a Rodarte Spring 2009 gown, which was an edgy change in direction for her.
I would have preferred her to wear the runway version, as it was more colourful, but I love the embellishments on this gown.
Nicole Kidman wore yet another L'Wren Scott Spring 2009 white gown. I now make this 6 pieces from that collection.
Unfortunately for Nicole, they all have a touch of de ja vu about them.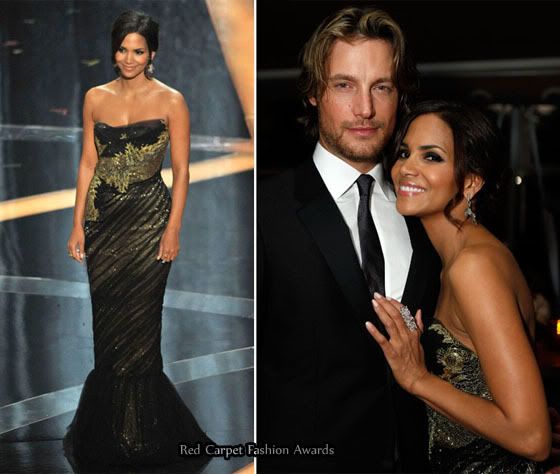 Halle Berry was surprising one of two celebrities to wear Marchesa last night.
I really expected to see many gowns from the Fall 2009 collection to end up on the red carpet.
Halle looked stunning wearing a strapless black and gold tulle gown from the Spring 2009 collection.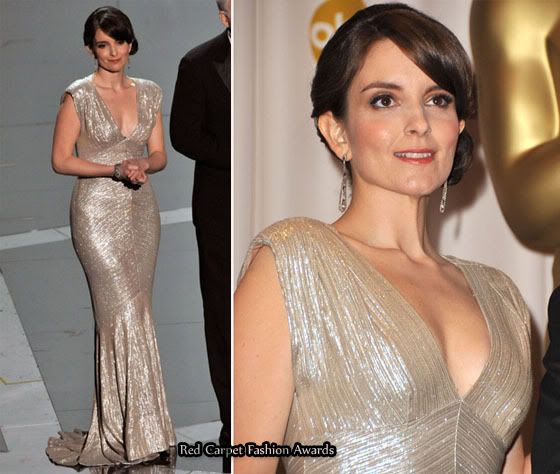 Tina Fey looked her best ever wearing a Zac Posen gown.