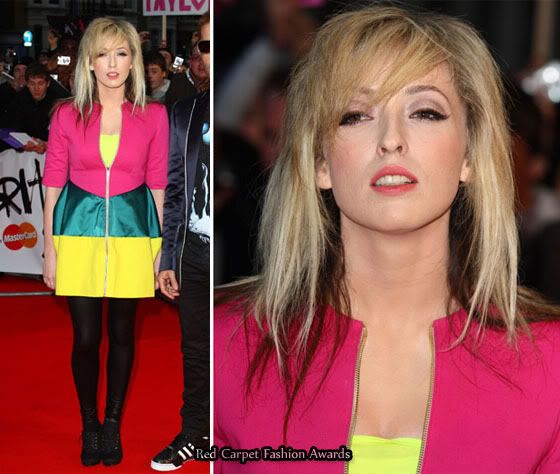 Worst Dressed Award
Colour-blocking is very on trend, but Katie White from the Ting Tings green, plus neon pink and yellow LF Markey Spring 2009 ensemble just hurts my eyes.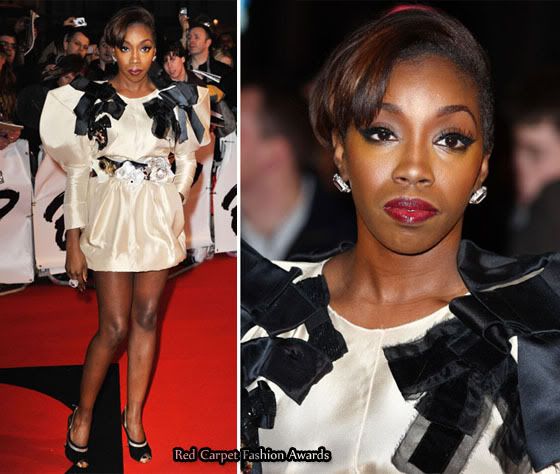 Worst Modification Award
Estelle shortened this Dolce & Gabbana Spring 2009 dress from the runway, and for me in the process ruined it.
The hem looks really awkward and messy.
From the look on her face, she not to happy with this look either.
Worst Hair & Make-Up
Alesha Dixon is such a pretty girl, but her blunt bangs cover up too much of her face. I also did not like her make-up, especially her bubblegum pink lipstick, which matched her heels.
Worst Black Award
Even with that unnecessary added piece of material, Natalie Imbruglia's strapless black dress is very bland.
Worst Shoes Award
Why wear such a pretty dress, if you are just going to wear a pair of busted shoes?
Alexa Chung's gorgeous harlequin dress is vintage, but she could have worn some Louboutin's or Choo's to match the vibrant nature of her sparkling dress.
Victoria Beckham Matchy Matchy Award
Amanda Holden is wearing waaayyyy to much purple for my liking.
A gold strappy sandal to compliment her embellished halter, would have broken up the matchy matchy look.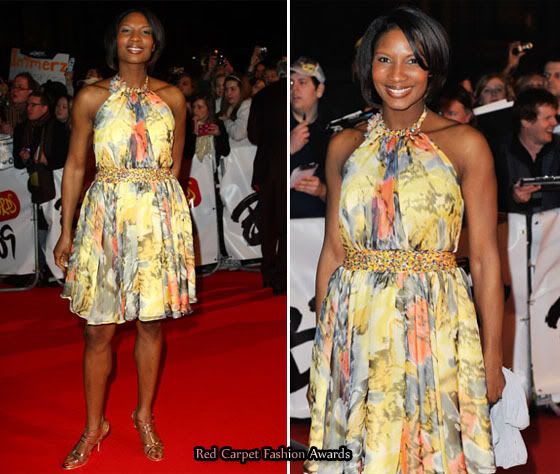 Worst Floral Award
Someone should remind Denise Lewis that this is the Brit Awards.
She is not going for afternoon tea with her granny.
Most Disappointing Award
Fearne Cotton is one to rely on during these types of events, but she really lets me down in this blazer and mini skirt combo. Not red carpet ready at all.
CLICK Here for the Best Dressed.