Confessions of a Shopaholic, London Premiere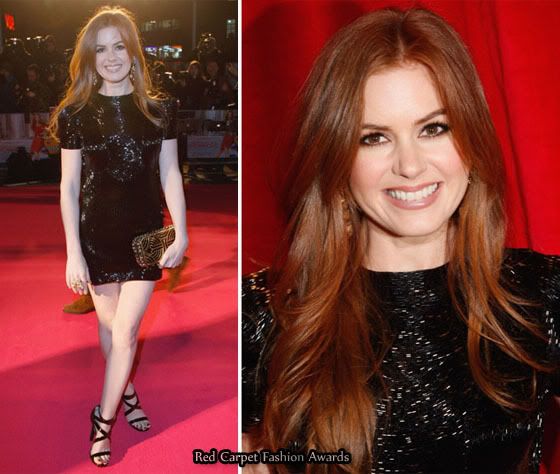 I was hoping to be really wowed by Isla Fisher when she hit the promotional trial for this movie.
I applaud her for braving the cold in a short black Jasmine Di Milo dress, but essentially it's just a LBD, with sequins and a low back. Hardly ground-breaking.
What I did love was her black and gold clutch by Lara Bohinc and her chic Jimmy Choo Seattle strappy sandals.
Liberty's Reopening, London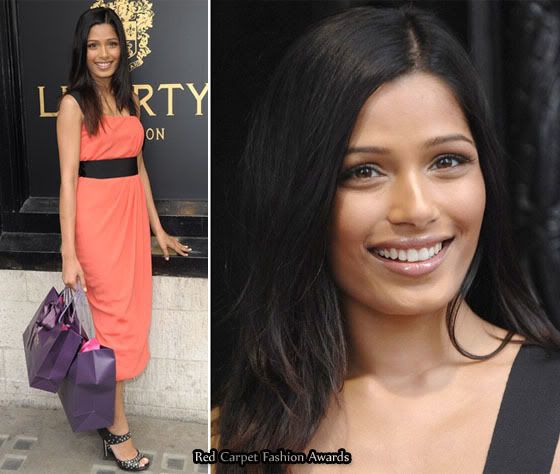 The stunning Freida Pinto was honoured by reopening of luxury retailer Liberty's in London.
She wore a Dries Van Noten coral draped dress, with a wide black belt and black straps.
She accessorized her dress with black studded Jimmy Choo strappy sandals, and kept her hair sleek straight.
This gorgeous look makes up for her Elle Style Awards Chanel dress.
13th Annual Art Directors Guild Awards, LA
Do you know what this is?
Up for Best Dressed Of The Week.
I am so in love with Taraji P. Henson. Whoever is styling her at the moment, deserves to give themselves a pat on the back.
The Oscar nominated actress looked outstanding wearing a Moschino Cheap and Chic Fall 2009 ivory double breasted tuxedo with a black satin lapels, which was adorned with a silver brooch.
What a refreshing twist on the classic tuxedo.
59th Annual ACE Eddie Awards, LA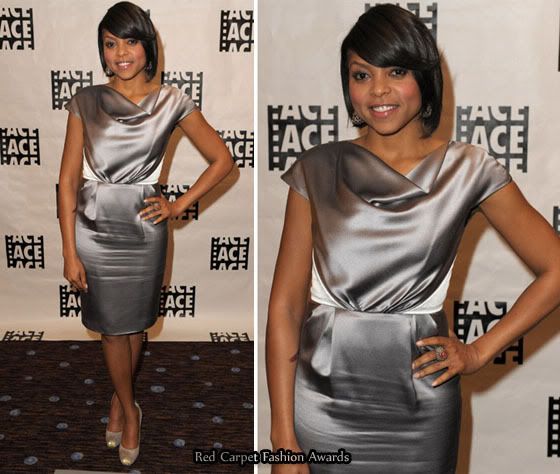 Another event, another fab look. Taraji consistence on the red carpet is outstanding.
Her cowl-neck silver satin dress is worn with gold heels. I am not a fan of mixing metals, but this works.
Eden Is West Premiere, Berlin Film Festival
I for one can't wait for the end of the Berlin Film Festival, because Tilda Swinton can get back to her edgy stylish self.
I see were she is going in this Lanvin blue dress, with her responsibilities as a judge for this festival, but looking at her lately is like watching TV on mute. I feel unfulfilled.