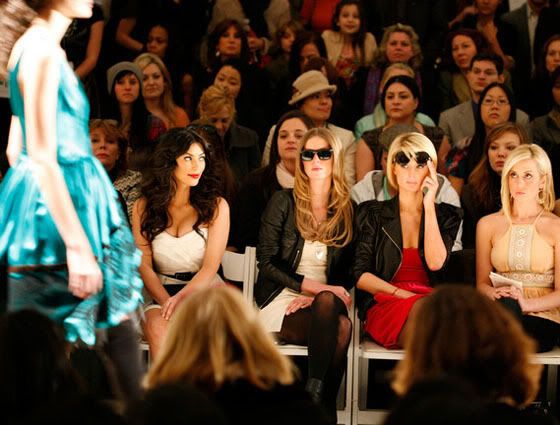 Despite having an invitation to Tracy Reese's Fall 2009 show, it was such a hot ticket, that it was so packed, and I couldn't get in.

I would have loved to have witnessed the tension between The Hilton sisters and Kim Kardashian.

Look at the gap between them. You could park a bus there.

What is also very comical about this picture, is the fact that Paris is wearing sunglasses, and clearly can't see, so she has to raise them to view the collection.