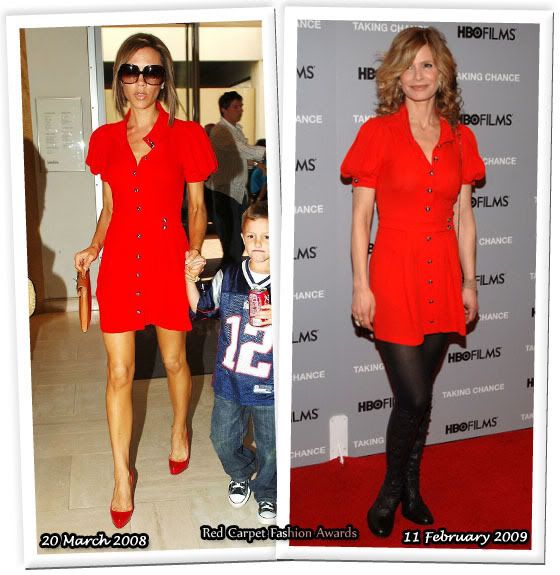 Pre-Poxie, Victoria Beckham, Eva Longoria and son Romeo went shopping on Rodeo Drive.

Victoria was wearing a red Balenciaga dress with puff sleeves, red Christian Louboutin Rolandos, whilst carrying a tan Hermes Kelly Longue.

Kyra Sedgwick wore the same dress when she attended the premiere of Taking Chance on Wednesday night.

The actress wore her dress with tights, and knee-high lace up boots.

I hate to be predictable, but Victoria wins this hands down.