She's back. Not only from having a baby, but Michelle Monaghan is back on top form giving us edgy red carpet fashion, that Jennifer Connelly would be proud of.
With her hair pulled back Michelle wore a Louis Vuitton Spring 2009 ensemble which consisted of long sleeved orange dress, with patchwork and sequined detail along one side of the dress, and layers of tulle, to give her skirt some volume.
I know a lot of you hate head-to-toe runway looks, but she would have been hard pressed to find a shoe outside of the Vuitton Spring 2009 collection, that would have done this dress justice. A plain black sandal, just wouldn't do.
This look won't be to everyone's taste, but I love it.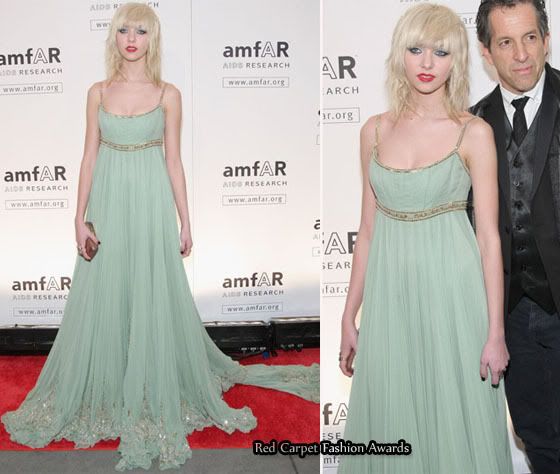 OMG, I can't take this any more.
Taylor Momsen needs to decide who she wants to be.
She is wearing heavy rock chick make-up and a choppy banged 'do, with a ethereal Marchesa Fall 2008 gown.
She needs to decide on which direct she want to go, because this is all very confusing for me.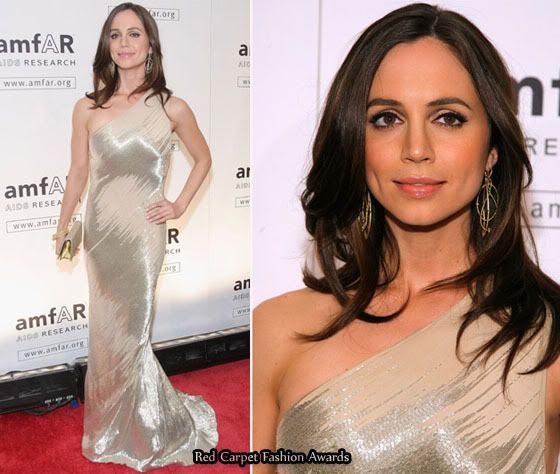 Eliza Dushku wore an electrifying nude and silver asymmetrical Kaufman Franco Fall 2008 gown.
Her look is flawless.
Mary J Blige kept her look simple wearing a black Donna Karan gown, which had an asymmetrical neckline.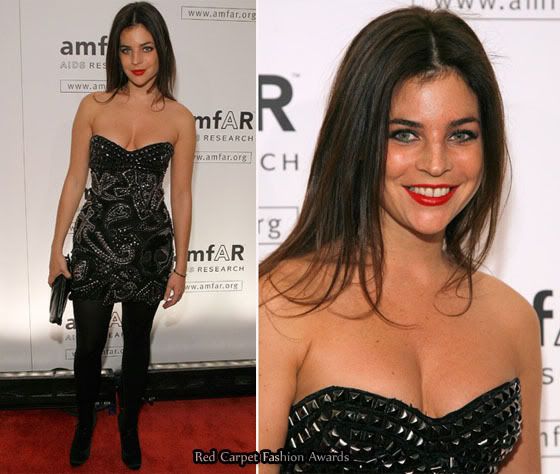 The credit crunch looks to be affecting everyone, as Julia Restoin-Roitfeld wears the same mini black embellished Balmain Spring 2009 dress, she wore earlier this week to a Vogue Pre-BAFTA party.
Or unlike me, she likes to travel very light.