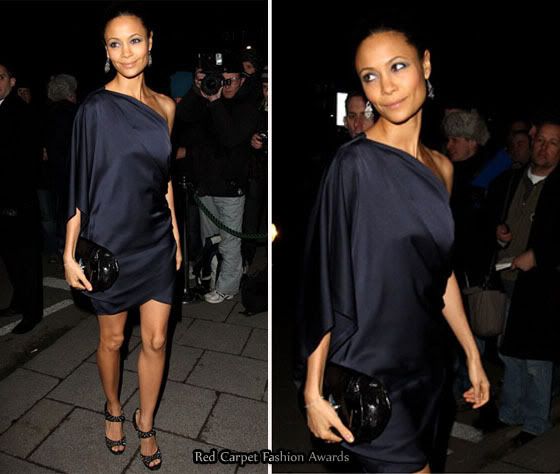 What a welcome relief to see the gorgeous Thandie Newton back on the red carpet.
I've really missed her, and it looks like she hasn't lost any of her style when she attended this Pre-BAFTA party wearing a navy silk Chanel Resort 2009 asymmetrical mini dress.
She wore her dress with embellished heels, whilst carrying a black clutch.
Perfect in every way.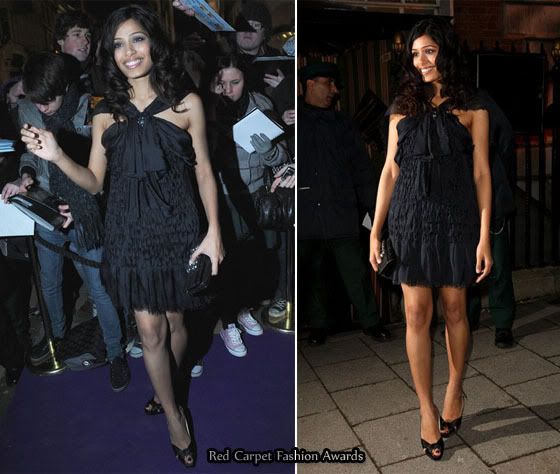 Freida Pinto was also wearing Chanel, but her haltered ruffled mini was from the Spring 2008 Couture collection.
Of all the BAFTA Award attendees, Freida's gown is the one I am looking forward to the most tonight.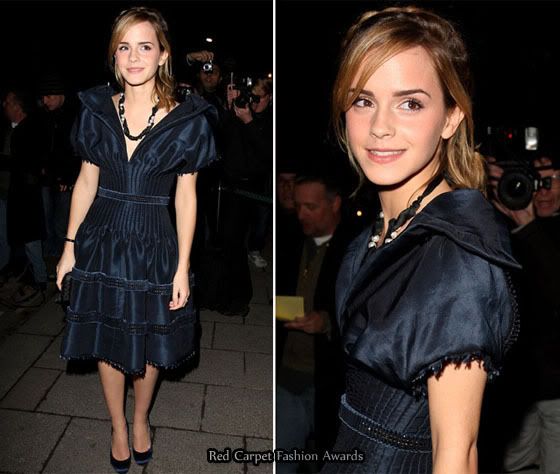 Emma Watson completes the Chanel threesome, wearing a navy dress from the Fall 2008 Couture collection.
I love the dress, and the matching satin shoes, but I can't help wishing she had adjusted that collar better, as it looks really awkward.
I will hope to see see a different type of hairstyle on Emma in the future. I feel like I've seen this look a thousand times before.
Amy Adams has had her Giambattista Valli phase, now she has moved onto RM by Roland Mouret. This is the second time in a row the gorgeous actress has worn one of his dresses, and it's a perfect fit.
This silver dress has an asymmetrical hem, and an overshot shoulder, which she opted to fold down.
She completed her look with black peep-toes, and a satin clutch.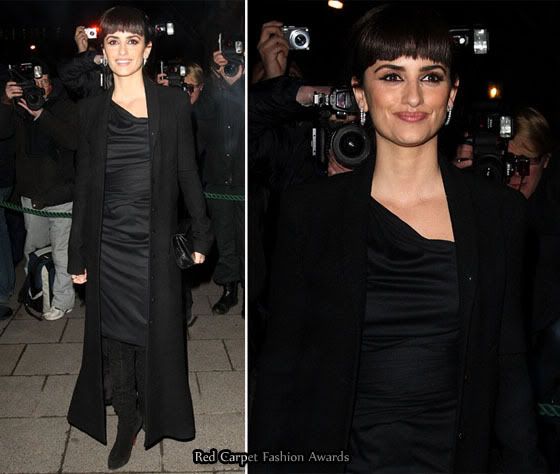 Penelope Cruz opted for warmth over style, as she covered up her black dress with a full-length coat, whilst sporting freshly cut bangs.
Anna Friel will have PETA on her case, after wearing a fur stole, with her black corset and maxi skirt look.
Lily Allen added a burst of bright red to this black/navy event. How very refreshing.