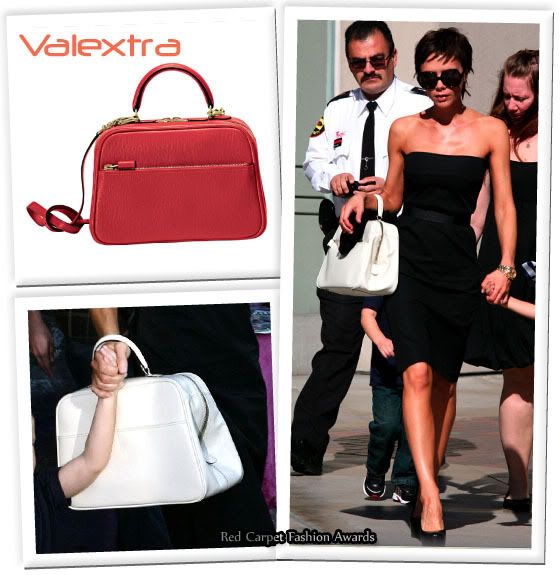 I love Victoria Beckham, only Cate Blanchett ranks above her in my hero worship table.

What I love about her, is that she is constantly introducing me to new brands.

This weekend Victoria took her sons to the Century City Mall before heading to her BFF Kate Beckinsale's daughters birthday party.

She was dressed in – what is fast becoming her uniform – a black strapless dress from her own collection, YSL Trib Two pumps, whilst carrying a white Valextra bag.

Valextra is a Milan-based luxury leather goods company, who make exquisite bags, clutches, luggage and office stationary.

Victoria's is part of the S line range, which come in 3 different sizes.

What makes this bag so special, that the largest celebrity Hermes collector would choose it?

Well Valextra is often compared to Hermes and Louis Vuitton in terms of workmanship. You should recognise a Valextra from afar, despite it not having any logos printed on the outside. The workmanship and luxurious materials used sets it apart from the others.

"Valextra is a true luxury, whispered not shouted", says Bag aficionado ooOoo.

Prices of the S Range start from from £1,890 and can be found at the Room of Luxury in

Harrods

.