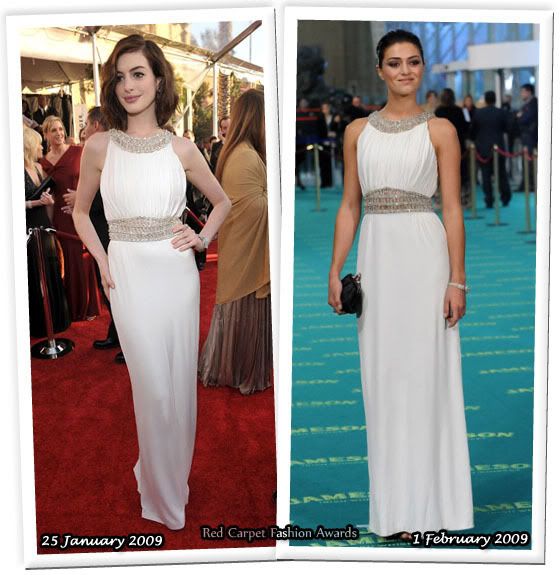 Both Anne Hathaway and Olivia Molina wore this white

Azzaro

gown with plenty style and grace.

Many of you red carpet purists were a bit disappointed that Olivia arrived at the Goya Awards wearing the same dress which Anne Hathaway had worn to the SAG Awards, exactly a week earlier.

I'm not being obvious by picking the Hollywood movie star, but I do prefer this dress on Anne.

I love her wavy hair, but Olivia's black Louboutin clutch loses her points. A clutch that matched the crystal embellishment would have worked better, or no clutch at all like Anne.