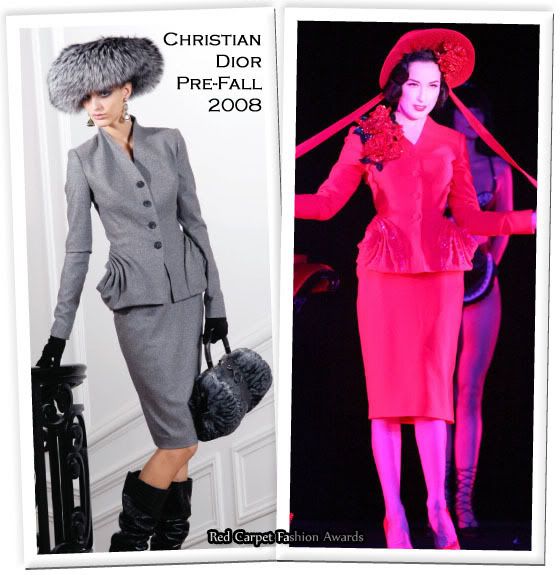 Dita von Teese is the queen of her craft. Like any great craftsman, she needs great tools, and those tools are her clothes, which luckily for her are custom-made.

Last week she kicked off her two week run on Sunday at Le Crazy Horse theater in Paris looking sensational.

One of her ensembles was a hot pink Christian Dior skirt suit, which is based on the grey Pre-Fall 2008 suit. Dita's was embellished with pink details on the peplum of the jacket, and it also had a floral detail on the shoulder.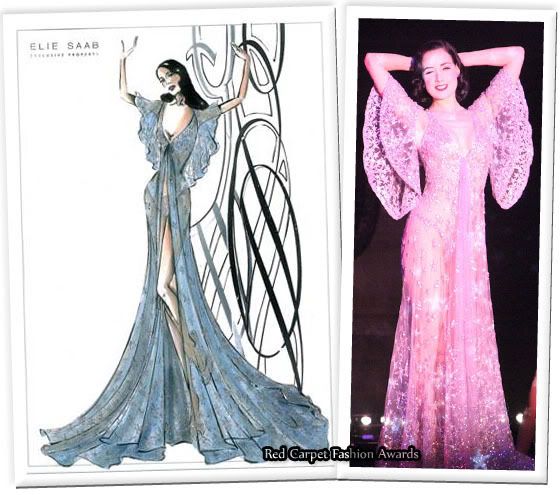 Dita has been very close to Lebanese designer Elie Saab, and it turns out that he designed two pieces especially for Dita's show.

A black 40s inspired skirt suit for her bath sequence, and a blue silk tulle embroidered gown with silver star sequins for her grand finale.