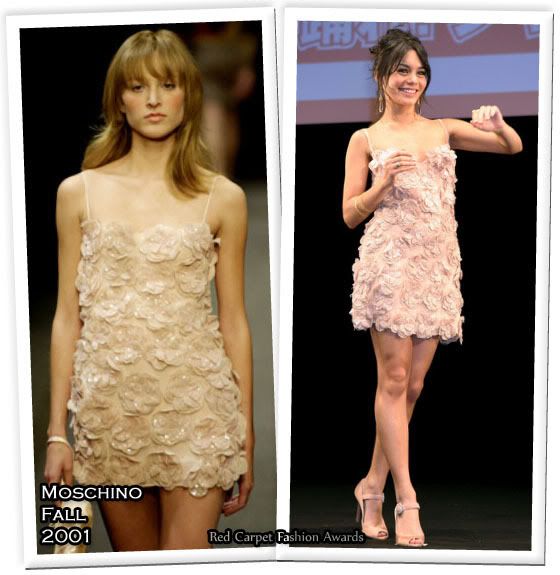 After being a big fan of Vanessa Hudgens for a long time, I was very disappointed with her style last year, as it was very inconsistent.

At that High School Musical 3: Senior Year Japan premiere yesterday, she restored my faith by looking stunning wearing a rose coloured Moschino Fall 2001 mini dress covered with flowers.

The colour and style of the dress were incredible flattering on her. It was so refreshing from the darker colours she was wearing last year.

She accessorized with Jimmy Choo peep toe heels, which matched her gorgeous dress, a large chunky ring, and teardrop earrings.

Her locks were styled in a messy updo, with her bangs framing her face.

Whilst she looked stunning Zac Efron, on the other hand, is in desperate need of a hair cut.

Source & Source