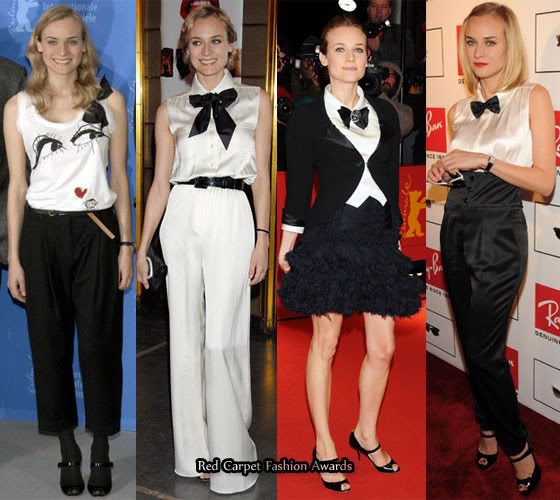 Diane Kruger is one of my favourite actresses to grace the red carpet. She always looks fabulous, and never puts a foot wrong.
Last year she seemed to love wearing white sleeveless shirts, and tees with cute black bows from Lanvin to Chanel.
The key to her look was to keep the bows small and simple. Two were made of ribbon, and another had a brooch detail.
None of them overpowered her look, instead they complimented it.