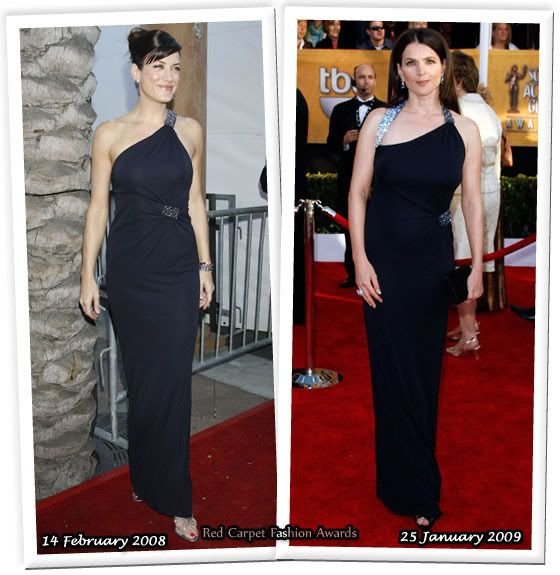 Kate Walsh and Julia Ormond have both worn this navy

Azzaro

gown, with a jeweled halter neck, and a jeweled detailed on the hip.

Kate wore it when she attended the NAACP Image Awards in February last year, and Julia wore the same dress when she attended the SAG Awards on Sunday night.

"It's Not The Same Gown?" I hear you cry.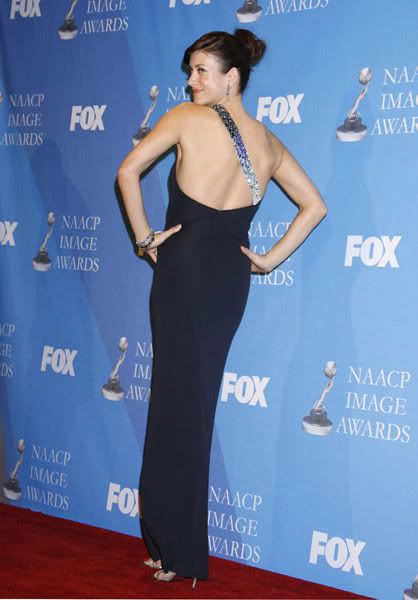 Well it

is

the same gown, but Julia wore the dress as a halter, whereas Kate wore it as a one-shouldered gown.

This one was so close to going under the WWIB? radar.

I love that Julia made this gown her own, but as a one-shouldered gown, I feel like I can see more of the gown, especially the hip detail, so Kate wins this for me.