Paris Hilton Arrives In London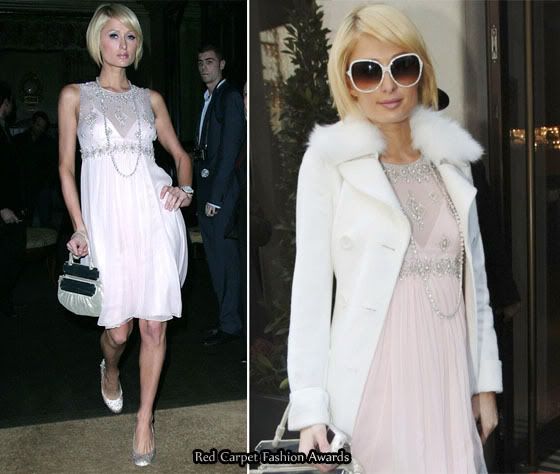 Apparently there were pink taxis all over London yesterday, which could have only meant that Paris Hilton was in town.
Paris arrived at her press screening of Paris Hilton's British Best Friend, wearing a very cute pale pink silk chiffon Jenny Packham dress with silver crystal beading embellishment.
Her silver pumps were also embellished, and she arrived with a Fendi bag, and winter white coat with a fur collar.
Nokia 5800 Launch Party, London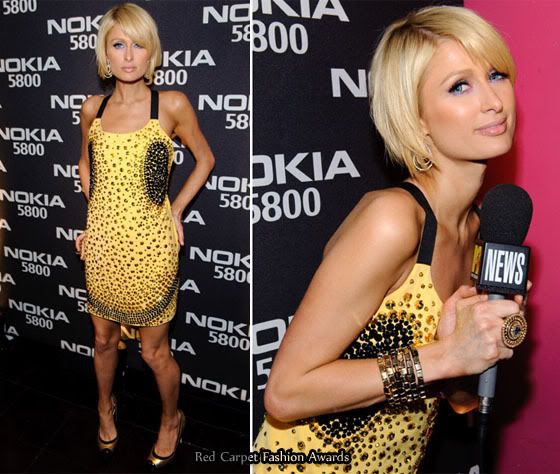 Of course Paris did not have an early night. She attended this Nokia launch event wearing a cute heavily embellished halter dress by Thai designer Disaya, with matching two tone heels.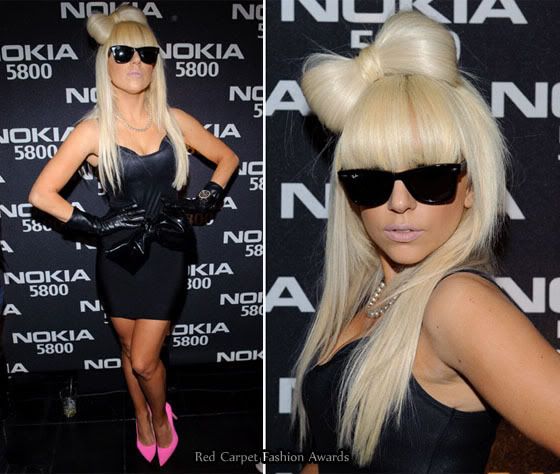 Here we see yet another interesting look from Lady Ga-Ga.
With her hair in her now trademark Minnie Mouse-esque bow, the singer wore a black ultra-tight mini dress, with a large latex bow on the front.
She partnered her look with hot pink heels, black Ray Bans and leather gloves.
Quite a tame look for her 😉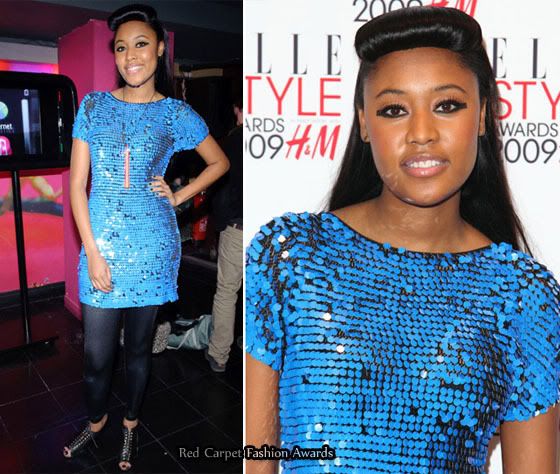 VV Brown stood out in a bright blue Ashish for Topshop sequined mini dress. She paired her dress with leggings and peep-toe lace-up ankle boots.
The singer's hair was rolled up into a retro quiff.
G'Day Australia Black Tie Gala, New York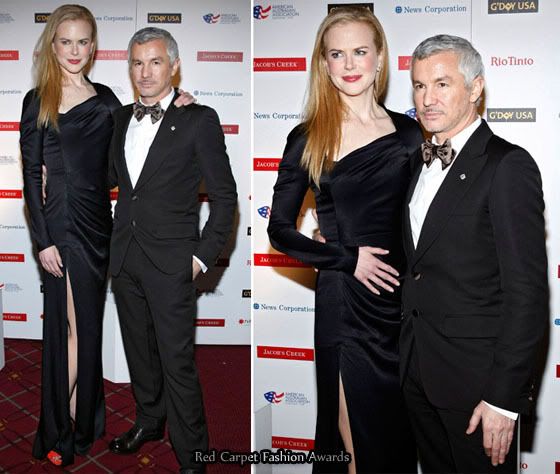 Nicole Kidman stood alongside director/friend Baz Lurhmann at the G'Day Australia black tie gala at New York Waldorf Astoria Hotel.
The actress wore an incredibly sexy black gown, with an asymmetrical neckline, and a very daring thigh-high split.
She surprisingly completed her look with a pair of neon orange heels.
Santa Barbara Film Festival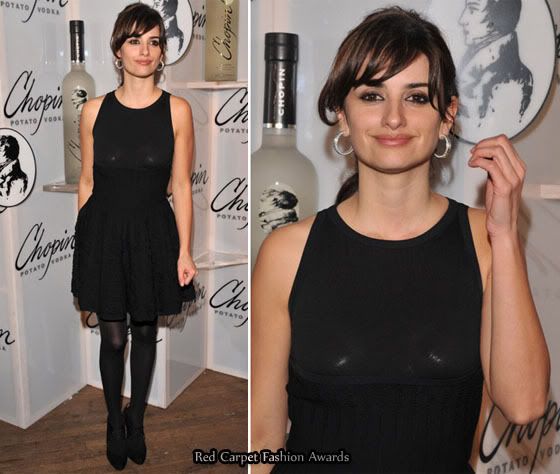 Penelope Cruz was presented with the Chopin Outstanding Performer of the Year trophy on Saturday night during the 24th Annual Santa Barbara International Film Festival.
The Spanish actress wore a black dress Azzedine Alaia sleeveless dress with black tights and black cut-out pumps.
The dress is cute, but the camera is unforgiving, as it exposes her flesh coloured satin bra underneath.
After a succession of unimpressive red carpet looks, I am starting to worry that she will not wow me at the Oscars next month.
Costa Book Awards 2009, London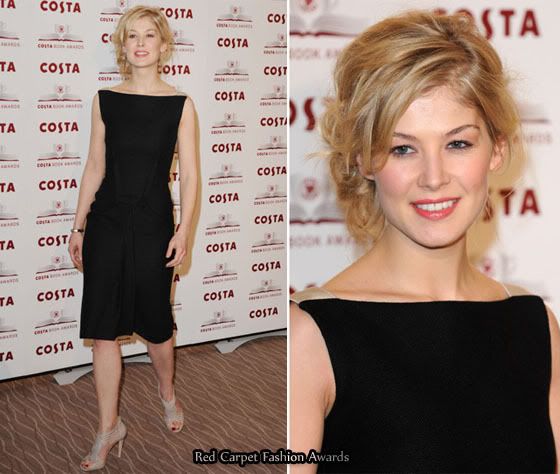 Rosamund Pike arrived wearing a RM by Roland Mouret Zola sleeveless dress.
You may not be able to see from this picture, but the dress has a very heavily detailed nude shoulder straps, pleats on the hip, a fish tail style to the front of the skirt.
"Hedda Gabler" Broadway Opening Night After Party, New York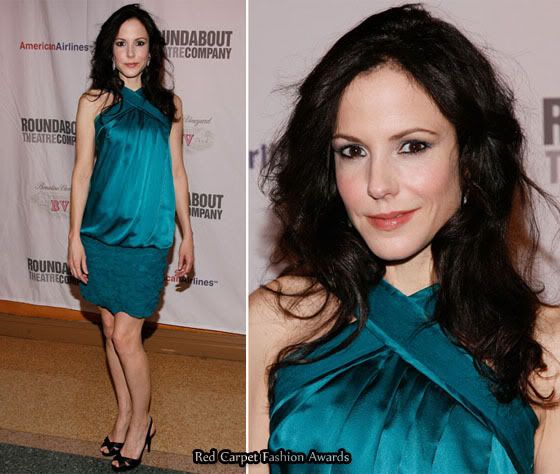 Mary Louise Parker wore an satin teal blue Carlos Miele Spring 2008 halter dress, with black heels and Ivanka Trump jewels.