At the Golden Globes it was all about strapless gowns, at the SAG Awards halter gowns ruled the red carpet.

January Jones, Perrey Reeves, Julia Ormond, Diane Lane, Penelope Cruz, Taraji P. Henson, Freida Pinto, Jane Krakowski, Alison Pill and Olivia Wilde all wore haltered gowns in different guises. Some were criss-cross halters, some were embellished.

January Jones' Andrew GN gown, was by far the most impressive on the night.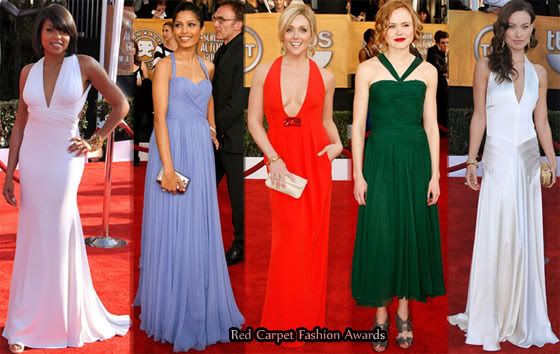 Source